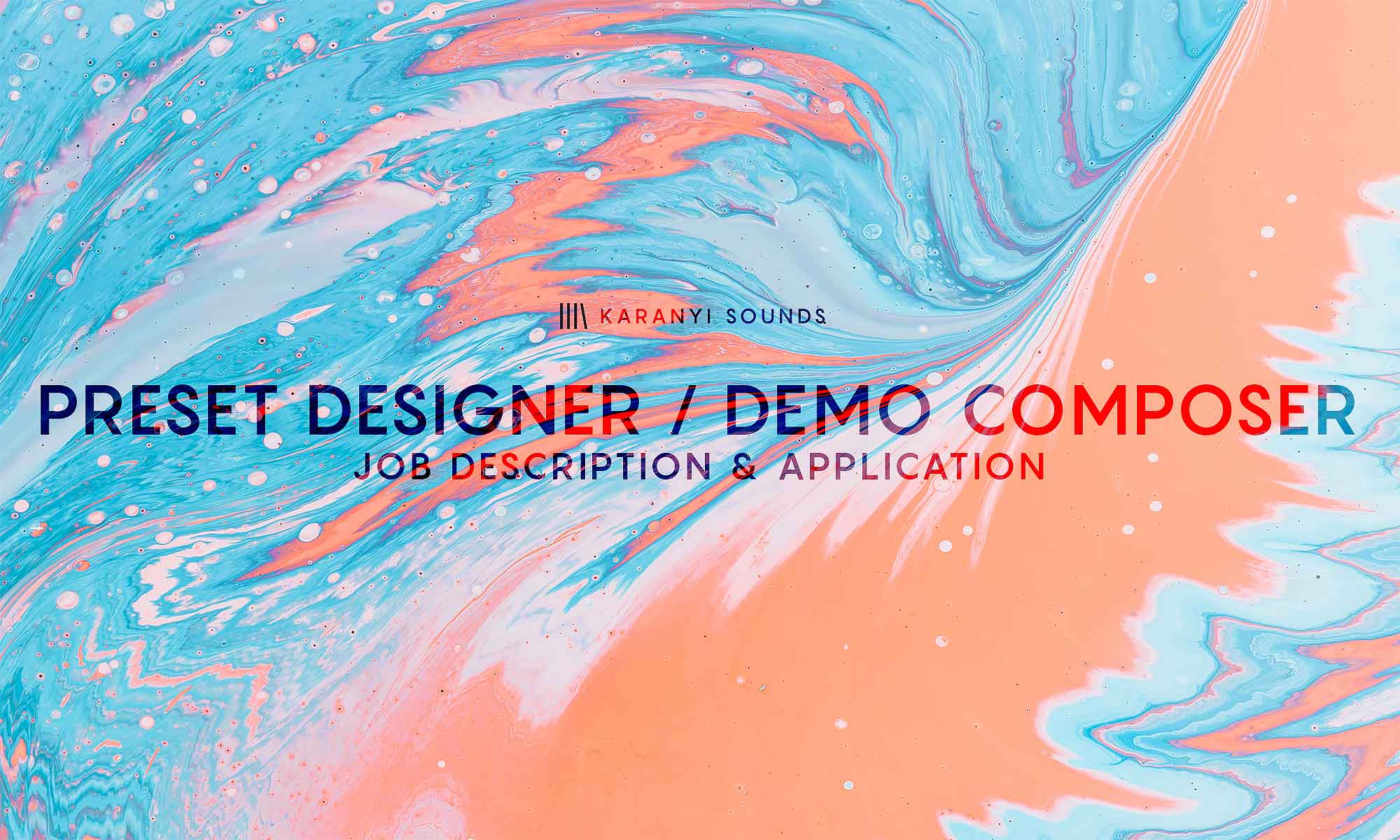 PRESET DESIGNER / DEMO COMPOSER
OUR BACKGROUND
KaranyiSounds is a boutique audio plugin company – we are crafting exceptional quality sample collections in Kontakt format, focusing on film and video game scoring. We believe that sampling is an art form: our goal is to create sonically rich, detailed, and characteristic instruments like (or sometimes unlike) the original sound sources. We carefully select these sound sources while we also set up custom analog recording paths and rare combinations of effect chains to create unique, playable instruments. Unconventional recording techniques and sound design are as important parts of modern music production as melodies and orchestration – so we are focusing on moods and characters as well as the sound sources themselves.
JOB DESCRIPTION SUMMARY
We are offering ad-hoc, project-based contracts for our applicants.
Location: Online, remote job / World
Salary: in $ (based on preset / demo tract amount)
PRIMARY TASKS & OBJECTIVES
Composing short (1,5 – 2 minutes long) demo tracks using Karanyi Sounds products

Creating music genre-specific presets for Karanyi Sounds products (in Kontakt .nki format or custom VST format)
ESSENTIAL SKILLS
These skills are essential for the role:
Fluent English

Experience in creating presets or for virtual instruments

As a reference at least 5 preset banks or demo music created for existing VTSi or Kontakt products
Experienced in creating presets for Kontakt (we usually create our products in earlier versions of full, retail version of Kontakt)
HOW TO APPLY
Please send us your short CV and some links to your references/projects you have been working on by filling the following form: