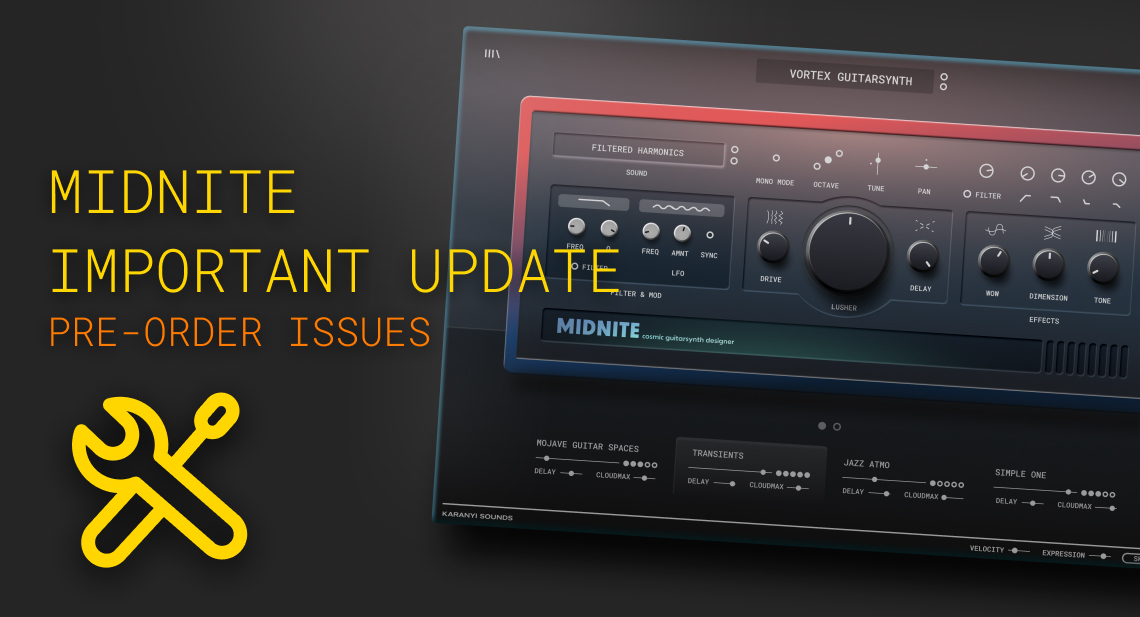 Addressing the Midnite Issues: Immediate Actions and Future Steps
September 12, 2023
Dear customers! We're fully aware that some of you encountered an inconvenience due to a system error affecting the serial numbers of pre-orders for our latest Midnite plugin. We understand how crucial this tool is to your creative workflow, and we sincerely apologize for any disruptions this may have caused!
Here's What We're Doing Right Now
☑️ New Serial Number for pre-order customers
We've generated new and verified serial numbers for you. For those affected, we are now sending out an email with the correct serial number. Please check your email mailbox that is associated with your purchase of Midnite!
☑️ Extended Customer Support
If you haven't received this email, please write to us directly here. We've extended our customer support hours to ensure we resolve all queries as soon as possible. Please note, however, that the high volume of support tickets may still result in some delays.
🎁 Our Apology and Compensatory Measure
We genuinely regret the inconvenience this situation has caused! As a token of our commitment to making this right, we're offering a store coupon for all pre-order customers who received the wrong serials. This exclusive coupon can be used across our entire product range. This is included in the email sent out to the affected customers.
Future Steps
Simplified Installation Process
We've developed a comprehensive installation guide to make the setup as seamless as possible. Additionally, if you find the current process complex, a user-friendly installer is in the works and will be released within a week! We will notify you as soon as it's available.
Your satisfaction and time are invaluable to us. We are taking every step to resolve this situation quickly and efficiently.
Thank you for your understanding, patience, and continued support! ❤️
Best regards,
Dani Karanyi
Founder, Music producer