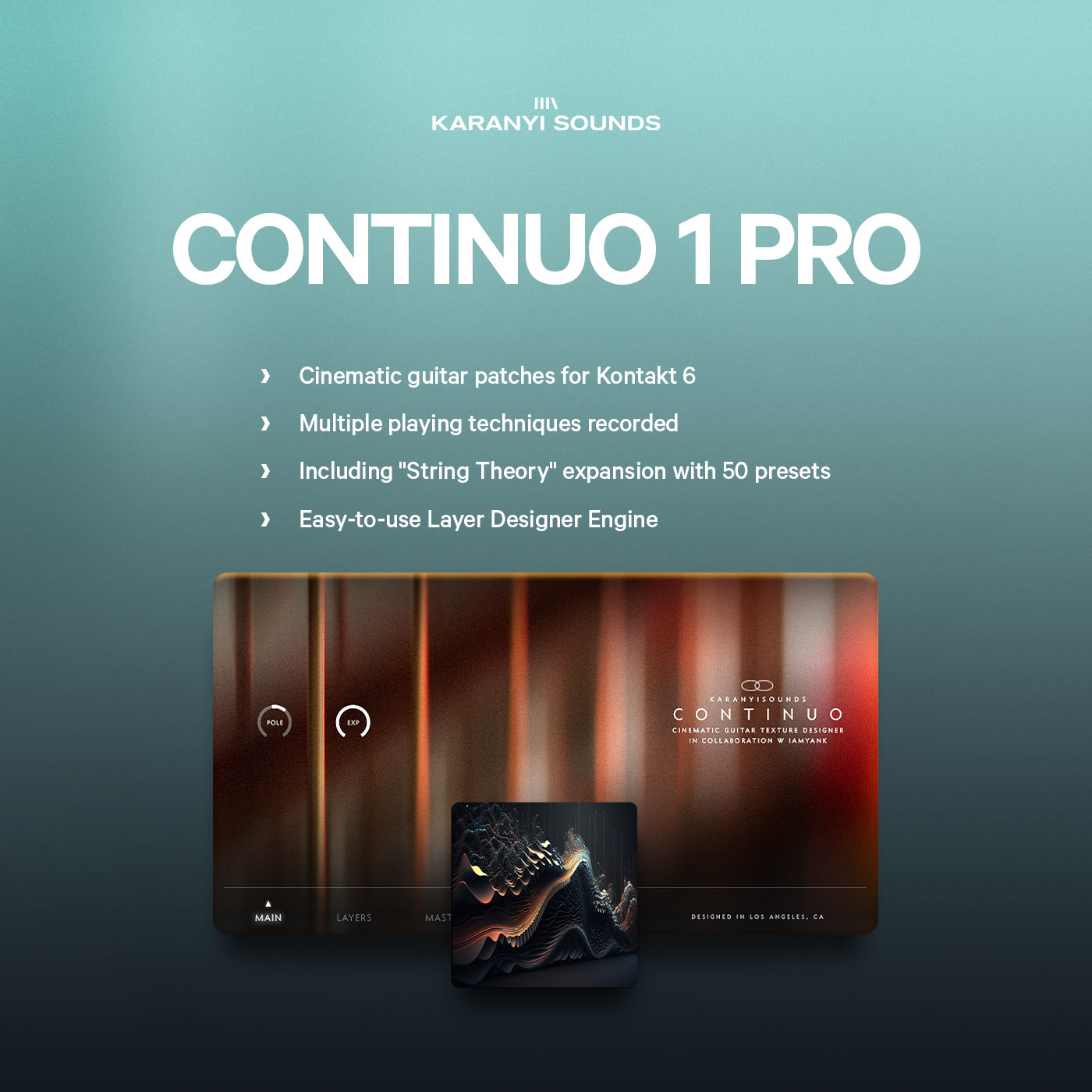 Continuo 1 Pro is a complex sounding cinematic texture designer tool based on electric guitars. Perfect for creating endless pads, unusual soundscapes, characteristic atmospheres and experimental sublayers especially for film, video game and electronic music. It is made with our supereasy-to-use Layer Designer Engine where you can edit, modulate and mix up to 4 individual Instrument Modules at the same time.
Continuo 1 Pro contains the original Continuo 1 engine with all its presets, but also includes String Theory, an extra preset pack focusing on modern sci-fi themes with lush leads, larger than life pads, heavily modulated pulses and even spacey FX sounds.
If you already own Continuo 1, you just need to purchase the String Theory expansion pack here.
String Theory Expension Pack Demo Track
String Theory Expansion Pack Audio Demos
Including 6 raw, almost cello sounding mojave guitar patches with a lot of fortuitousness and life, 6 straight, edgy badlands guitar patches, 4 super-large texture patches and 2 additional patches for extra coloring options: A heavily time-stretched bowed guitar patch and Moog Subsequent 37 taped synth patch.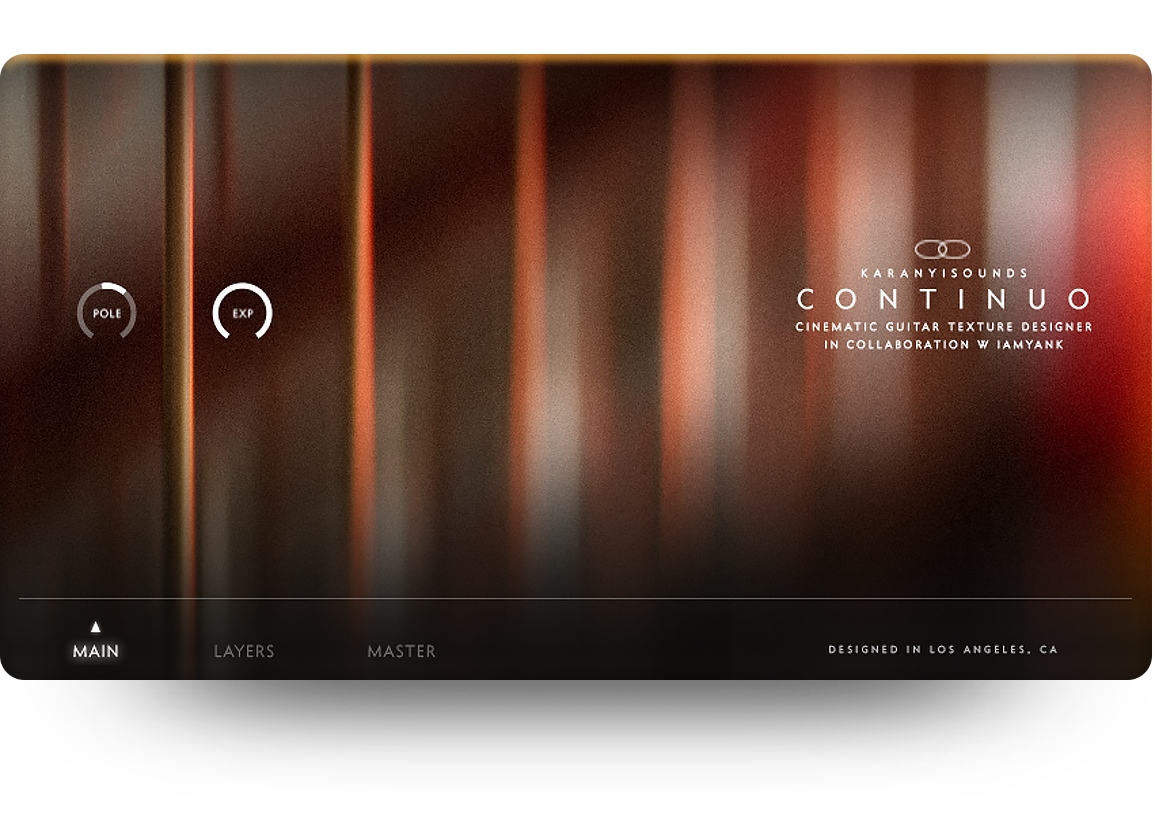 Simple, intuitive GUI with powerful tools
Meet our latest Layer Designer Engine: a powerful tool for composers, music producers who seek instant inspiration and extremely easy workflow. But if you look for deep sound design options, under the hood you get more than 80+  control options, including effect racks for each layer, a pulse generator and master effects.
Including "String Theory" Preset Pack
String Theory was made especially for sci-fi themes of both the modern and the retro era: huge spaces, cosmic leads, extraterrestrial special effects, heavily modulated, organic pulses are the keywords here. The library features 50 presets: 14 leads, 17 pads, 15 pulses and 4 special fx sounds.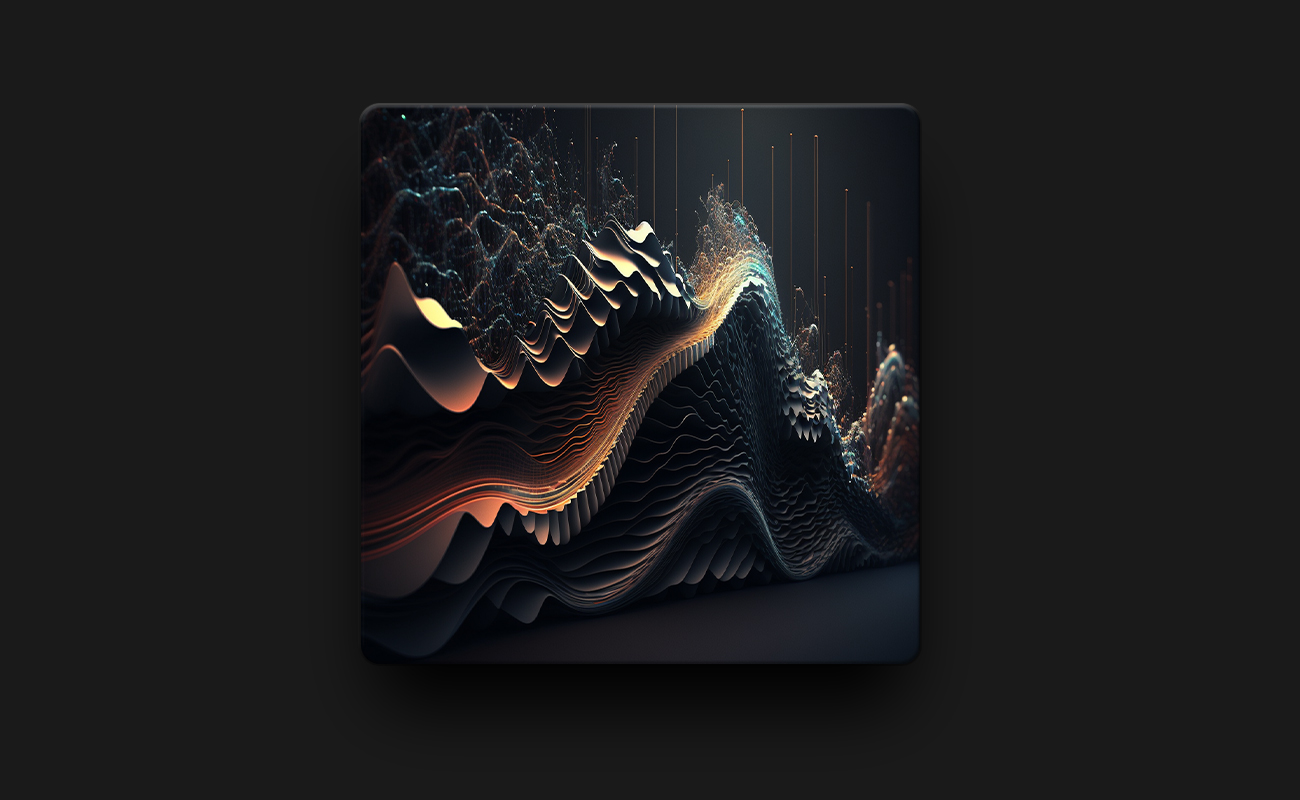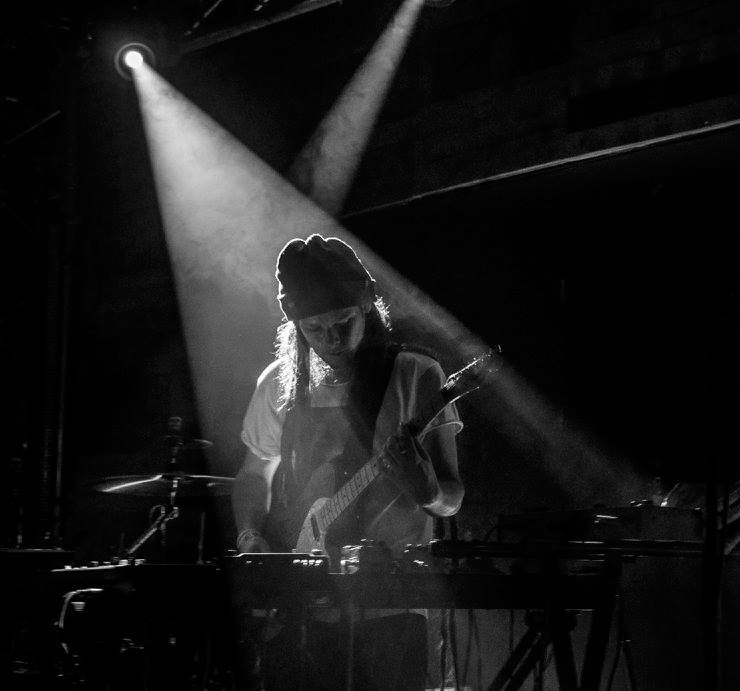 In collaboration with Iamyank
Continuo is created in collaboration with the multi-instrumentalist producer / songwriter Iamyank who keeps building up memorable scenes around the audience with futuristic synths, spacey guitar and dirty drums on the edge of instrumental and electronic music.
Learn more about Iamyank here
Easy-to-use Guitar Texture Engine for Kontakt 6
Expansion of Continuo 1 (does not include Continuo 1 engine)
Continuo 1 Pro Summary
Continuo 1 Pro is the original Continuo and the String Theory pack
80+50 Factory & Artist presets

360+ extra-long, studio-grade samples

Heavily processed with a wide range of hardware effect processors
Streamlined, Layer Designer Engine
Over 80 controls on the editor pages
Individual send effects for each sound module

2 vintage effects (Slow Leslie rotator & a Classic Phaser)
2 Lexicon-style reverbs

Pulse generator with 8 different LFO presets
Master effects to fine-tune the sound

 SSL Style Channel EQ
Glue Compressor
Master Limiter
System Requirements
Mac OS X 10.11 or higher is recommended
Windows 7 or higher
4 GB of RAM, 8 GB is recommended
2 GHz CPU with at least 4 cores
Kontakt 6.7.1 or higher (Free Kontakt Player is NOT supported)
64 bit DAW is recommended for optimized performance
NOTE: If you already own Continuo 1, you only need to purchase the String Theory expansion pack.