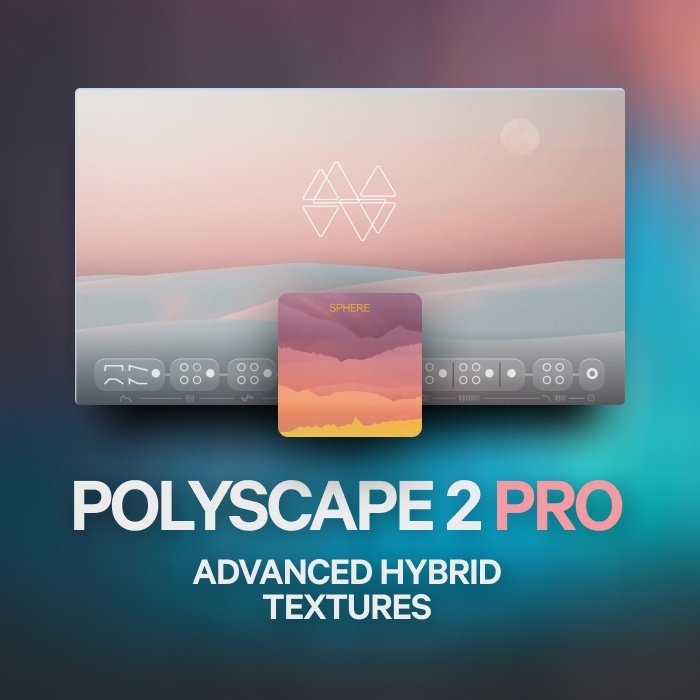 Supermassive soundscapes, heavily processed cellos and modern hybrid pads: this is what Polyscape 2 is all about. The second chapter of our all-time best-seller was inspired by the sound of today, so with it, you can create contemporary scores like Dune by Hans Zimmer or Arrival by Johann Johannsson, and it also works perfectly in modern electronic music, especially in sci-fi themed pieces. Polyscape 2 Pro also contains "Sphere", a special artist preset pack by Aeron Aether. The new expansion focuses on other great uses of the library: epic keys, lush and dreamy pads, cinematic basses and even some off-key special effects.
Sphere Expansion Audio Demos
Sphere Expansion Demo Track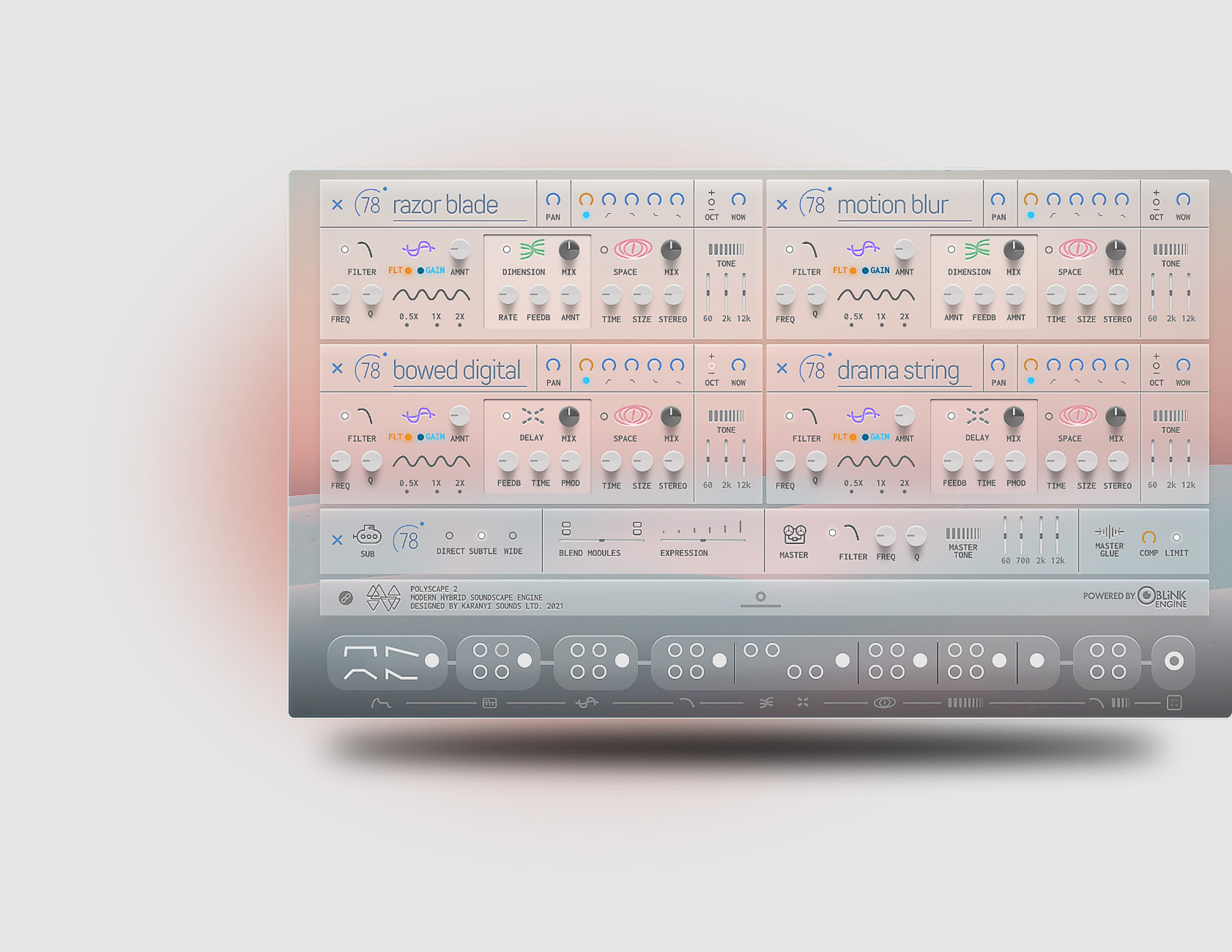 Discover hidden universes!
The library features 80 artist presets created from the 18 brand new sound sources of carefully recorded string instruments. It was created in collaboration with UK based italian music producer, composer and sound designer Alessandro Mastroianni (Prodigal, Red Winter) with the aim to give you out of this world soundscapes in a blink of an eye.
The new dimension of hybrid soundscapes
We faithfully recorded bowed acoustic sounds and then heavily processed them with analog modular effects to bring you the best of both worlds. Due to this process, all sounds are massive, but still remained organic and definitely inspiring.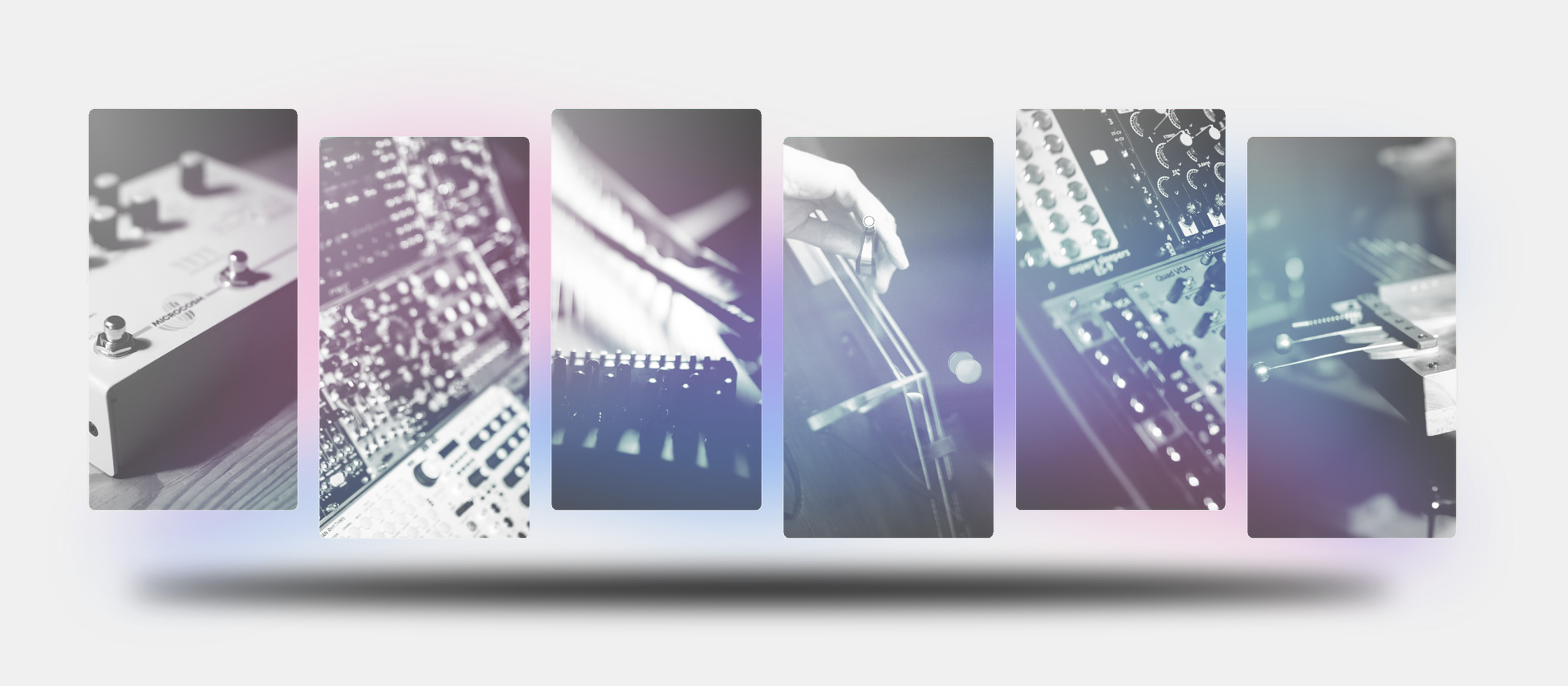 Powered by our flagship Kontakt engine, Polyscape 2 features four sound modules and 1 sub synth layer, which can be blended together seamlessly. This gives you access to complex sound design possibilities courtesy of a wide range of controls and on-board effects such as Prophet-type filters, analog and tape delays, room and hall reverbs.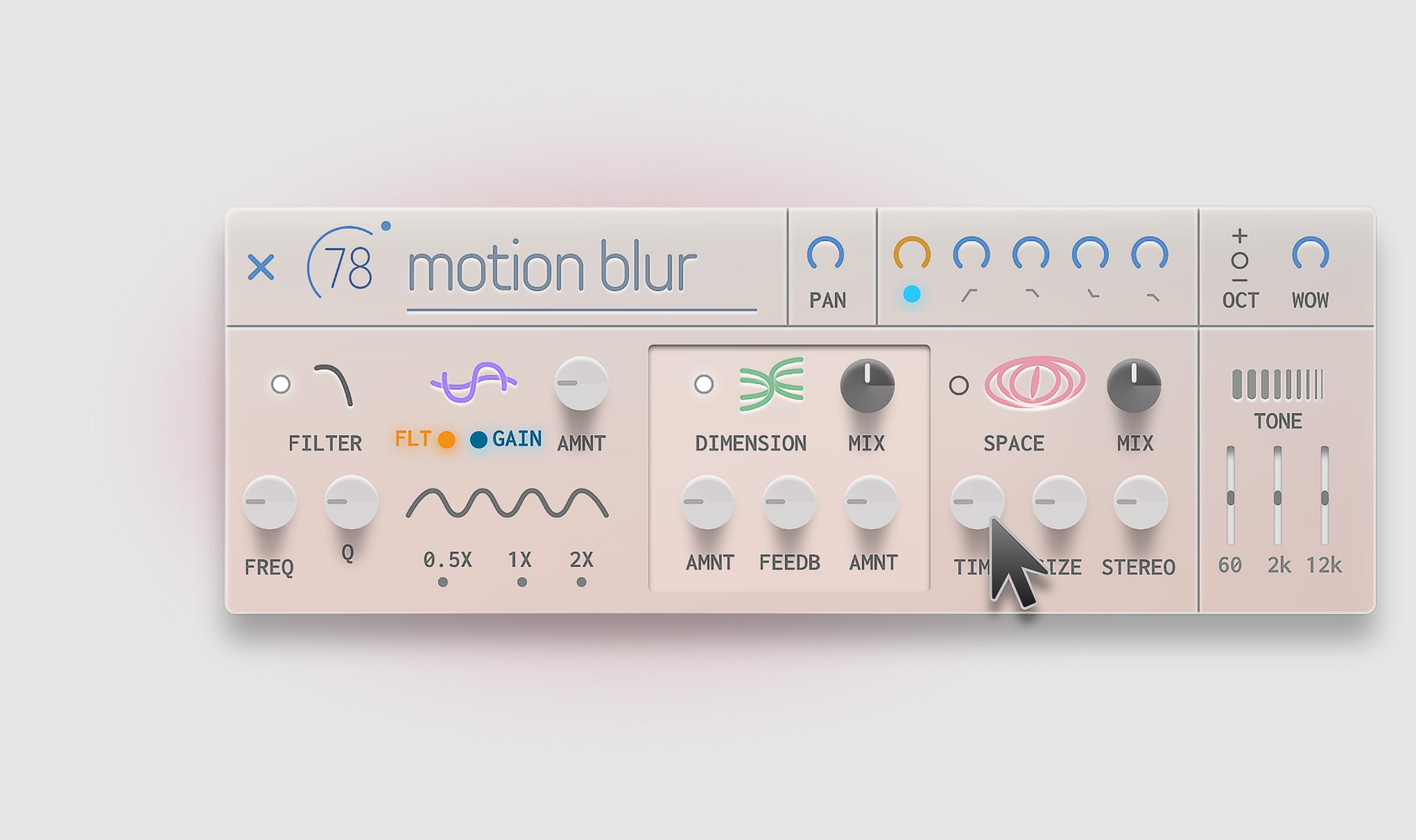 Millions of Instant Variations
You don't always need hundreds of controls to create exciting new sounds.
But when you do, Advanced Smart Random Bar steps in with its unique built-in feature!
Control 160+ onscreen controls with just one click.
Push and get an inspiring, studio-quality sound immediately.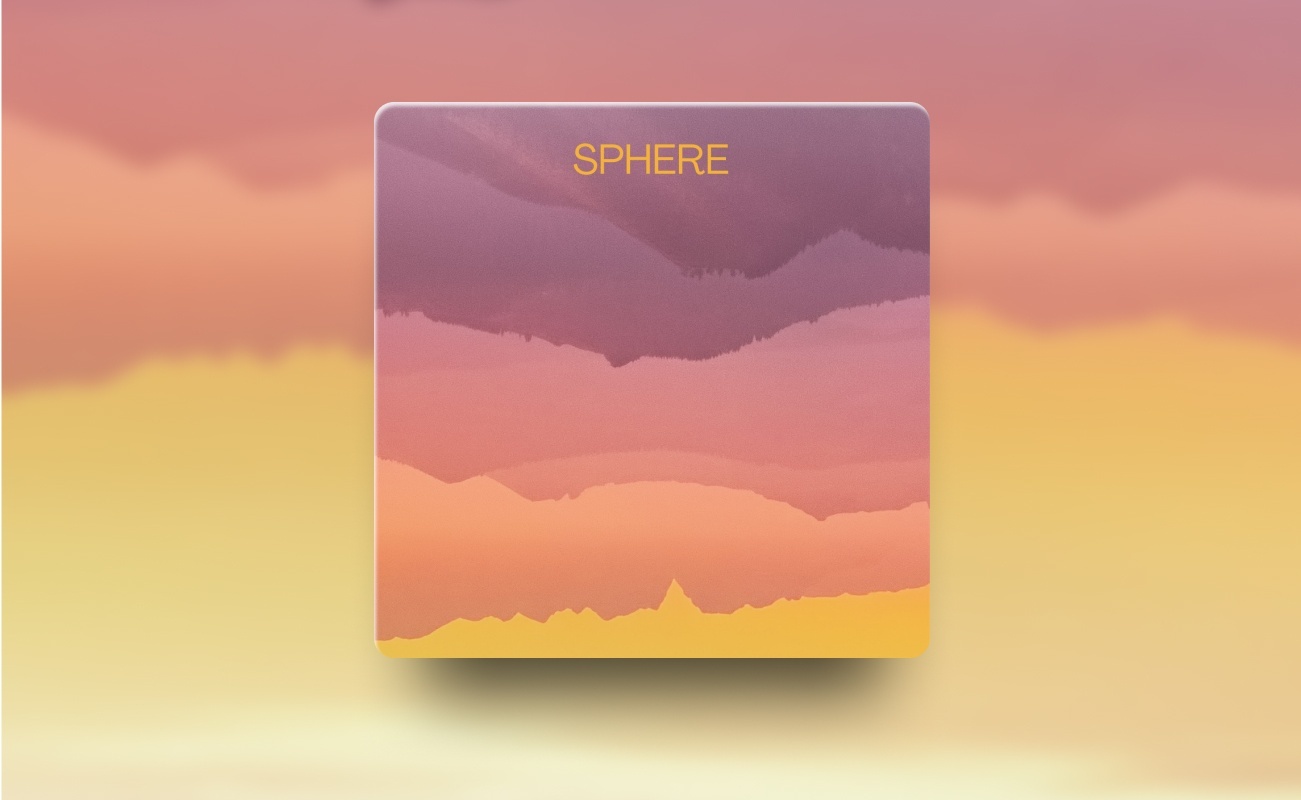 Including "Sphere" Preset Pack
Sphere showcases the signature sound of Aeron Aether: Lush, dreamy sounds with rich atmospheres, perfect for chill/ambient-infused, cinematic, soundscape-heavy music of any kind. The library features 50 presets: 19 pads, 10 basses, 14 keys and leads and 7 special fx sounds.
Behind the Sphere: Aeron Aether
Meet the man behind the exceptional sound of Sphere expansion: Aeron Aether! Aeron is a Hungarian composer, producer, audio engineer, sound designer, and experimentalist of electronic sound. He has produced chart-topping tracks in various sub-genres of electronic music, including atmospheric breakbeat, progressive house, chill-out, and electronica. Aeron is currently running his own studio (Aetheron Audio), providing mixing, mastering, music production, and sound design services. He is also the chief mastering engineer of Monstercat Silk, a worldwide known and admired record label.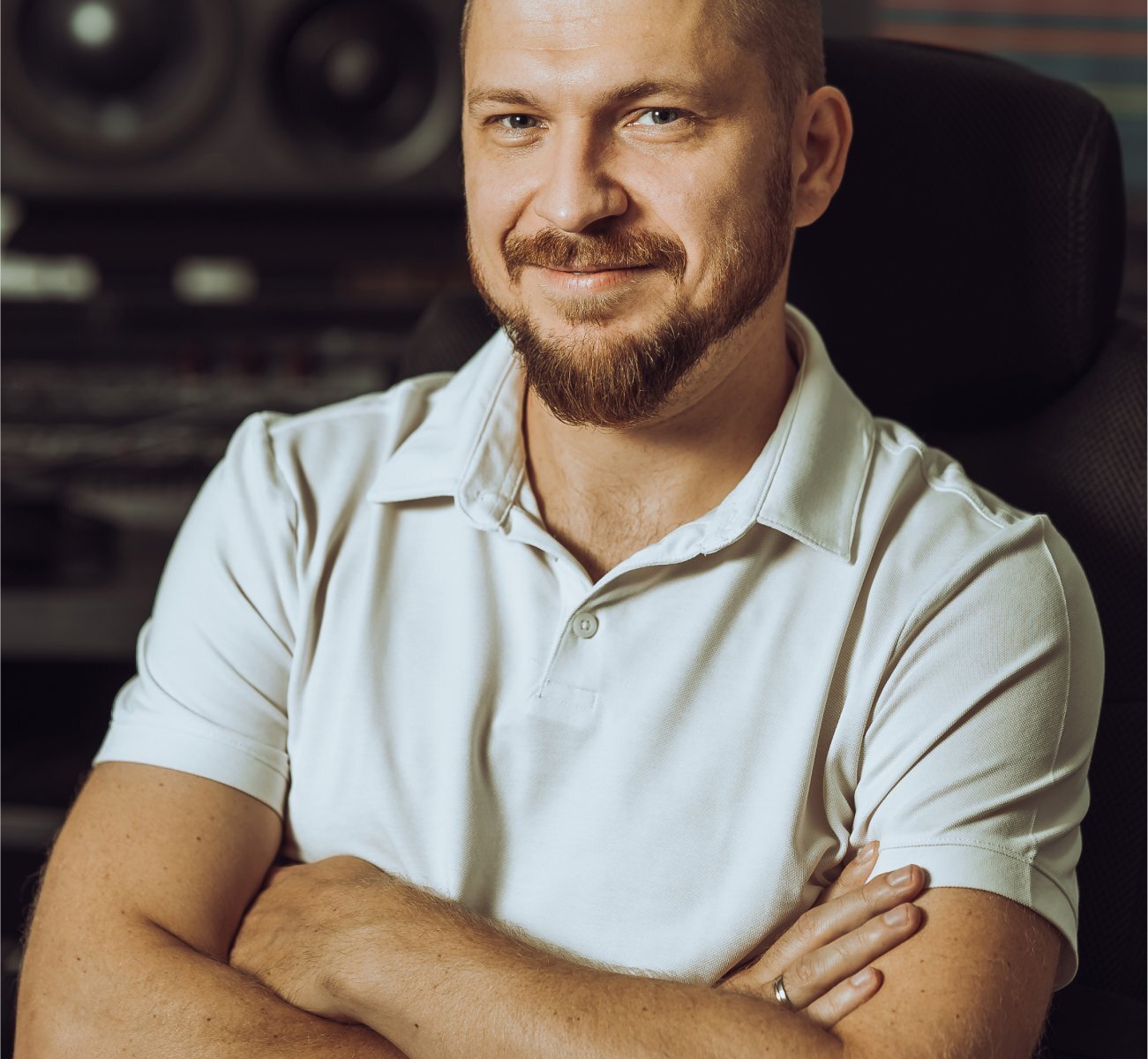 Advanced Hybrid Texture Engine for Kontakt 6
Expansion of Polyscape 2 (does not include Polyscape 2 engine)
Polyscape 2 Pro Summary
80+50 Factory & Artist presets

Sounds from studio-grade string instruments

Heavily processed by eurorack modular effects
Over 160 controls (all MIDI-learnable) including:

Prophet-type low pass filters
2 types of EQs
2 types of algorithmic reverb
2 types of vintage delays (bucket brigade & tape)
2 types of chorus (ensemble & dimension)
8 types of LFO filter and gain modulations
master limiter and compressors
tape-style pitch modulation and more…

Our most advanced randomizer with over 40 random setups includes:

4 articulation setups (Straight, Keys, Pads and Pluck)
Random instrument sources (Modules)
Random LFOs
Random effects (Filters, Dimension, Delay, Reverb, EQs)
Random master EQs
Smart Random All
System Requirements
Mac OS X 10.11 or higher is recommended
Windows 7 or higher
4 GB of RAM, 8 GB is recommended
2 GHz CPU with at least 4 cores
Kontakt 6.7.1 or higher (Free Kontakt Player is NOT supported)
64 bit DAW is recommended for optimized performance