Summer Deal 2020: Free SYNTHS DX Offer
How can I get my free Synths DX?
During our special promo period you can get Synths DX for free when buying any product on our shop. To get this special offer please do the following:
– Go to our
Shop
and select any product (except Synths DX) and add to your cart
– After you purchased your product, go to your
My Downloads
under your Account
– You will see Synths DX listed under your product list – along with your purchased instrument(s). You can download it by clicking on the right button next to the instrument name. Look for "FREE GIFT: SYNTHS 1 DX". For example if you buy Continuo, your download files will look like this: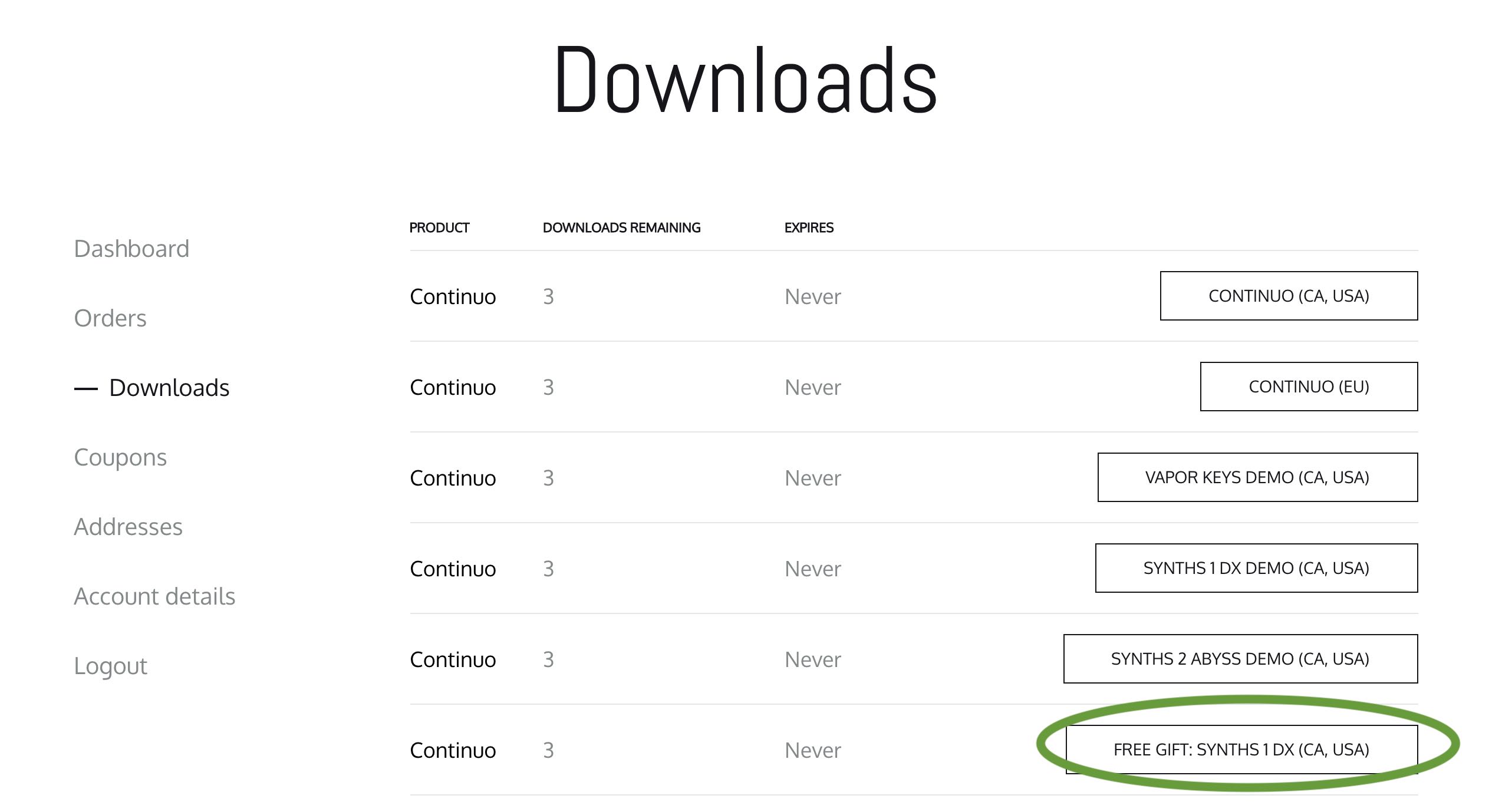 I don't have any account on KaranyiSounds. How can I create one?
If you don't have an account on our site yet, you can create a new during your first purchase.
Please do the following:
– Complete your payment.
– You will receive 2 emails from us: an email with your invoice and an other email with your username and password. You can change this password any time after you logged in to your KaranyiSounds account.
Thank you very much!