 + 5 heavily sound designed instruments
+ 60 presets for scoring and other music productions

+ 24bit / 48kHz quality
+ Recorded with analog gear


+ Kontakt 5.8.1+ format (Full Version Required)
+ Works ONLY with Continuo 2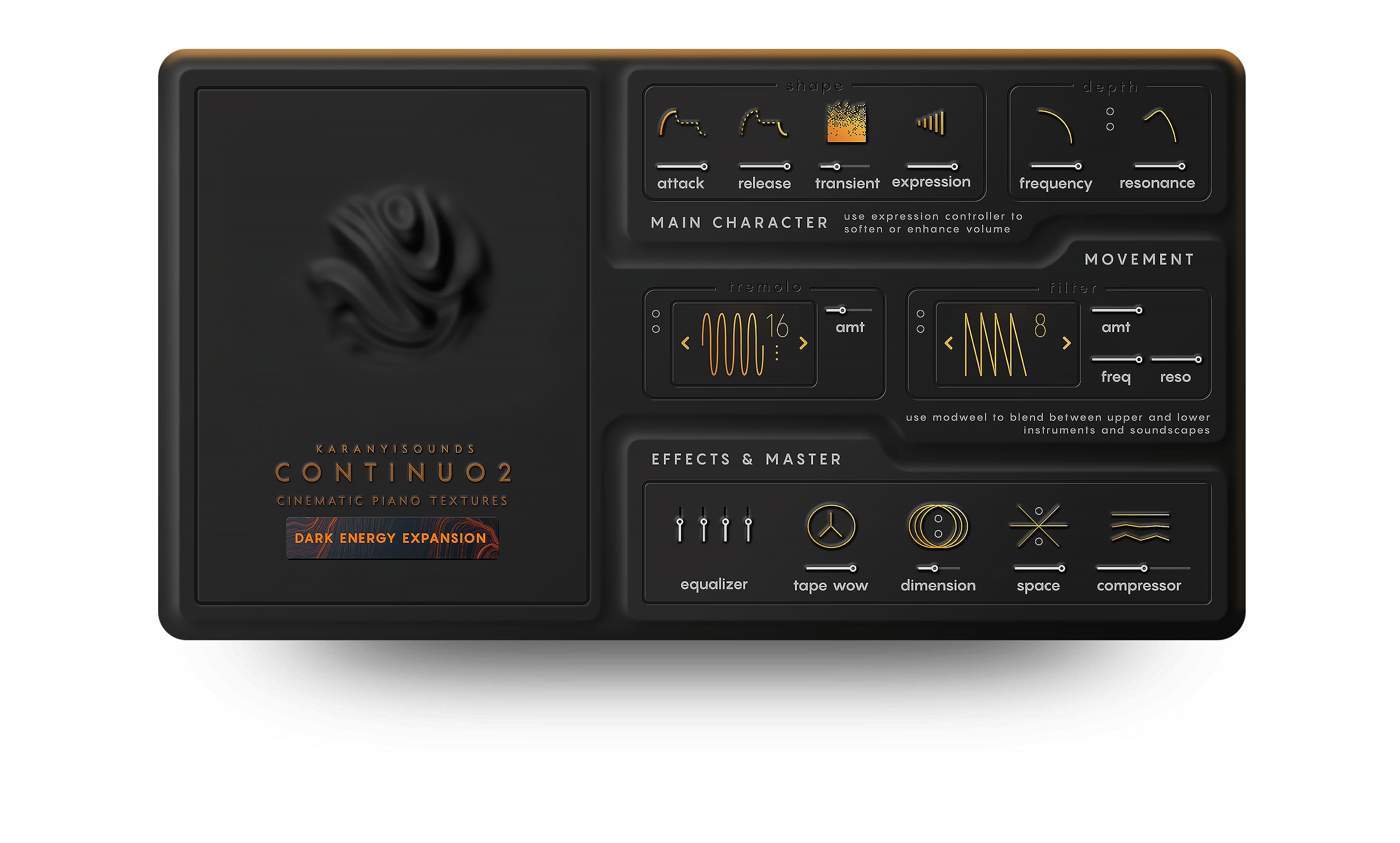 Dark Energy for Continuo 2 is the first expansion for our texture designer tool focusing on dark, wide, distorted and crushed soundscapes and polyrhythmic pulses. Inspired by movies like the Oscar winning The Revenant soundtrack or video games like Far Cry this expansion is a great tool for every modern composer who wants to create unique, hybrid scores or electronic music with exceptional quality instruments. This expansion extends the sonic possibilities of Continuo 2 with 5 new sampled instruments and more than 60 presets created by sound designers and film composers.
IMPORTANT NOTICE
Please note that Dark Energy is an expansion, it works only with Continuo2.
Kontakt 5.8.1+ format (Full Version Only) – Free Kontakt Player is NOT supported
Also available in bundle as Continuo2 Pro.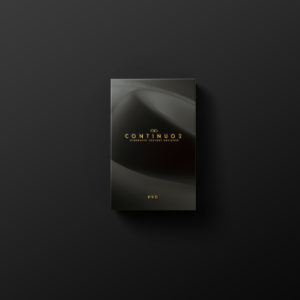 Check out Dark Energy for Continuo2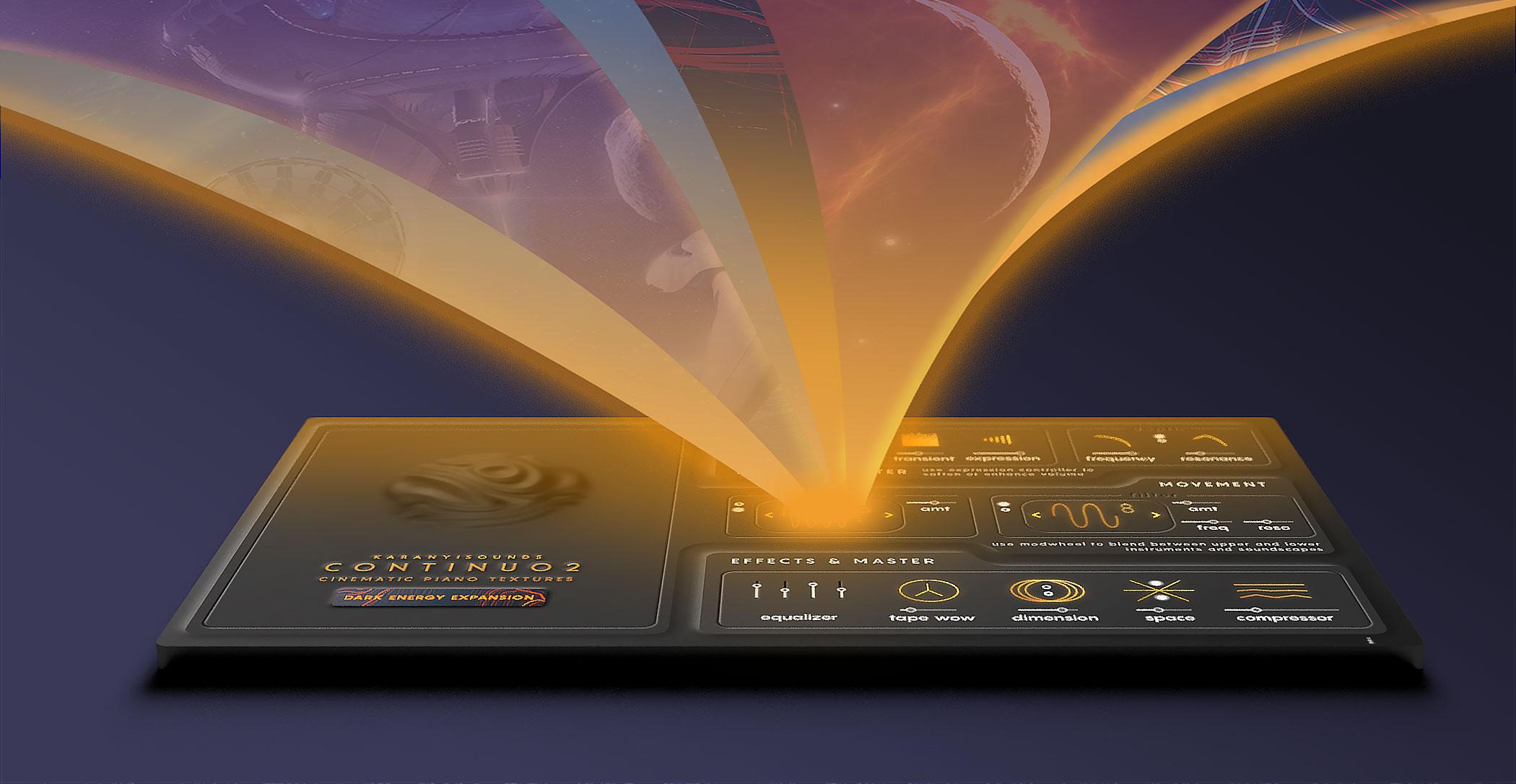 27 cinematic pads and drones, 29 trailer pulses & 5 elements created by sound designers & film composers around the world: Alessandro Mastroianni, Dani Karanyi,  Fred Nongat and Matthew Errington. Looking for some heavy trailer-like drones and pulses? Here they come.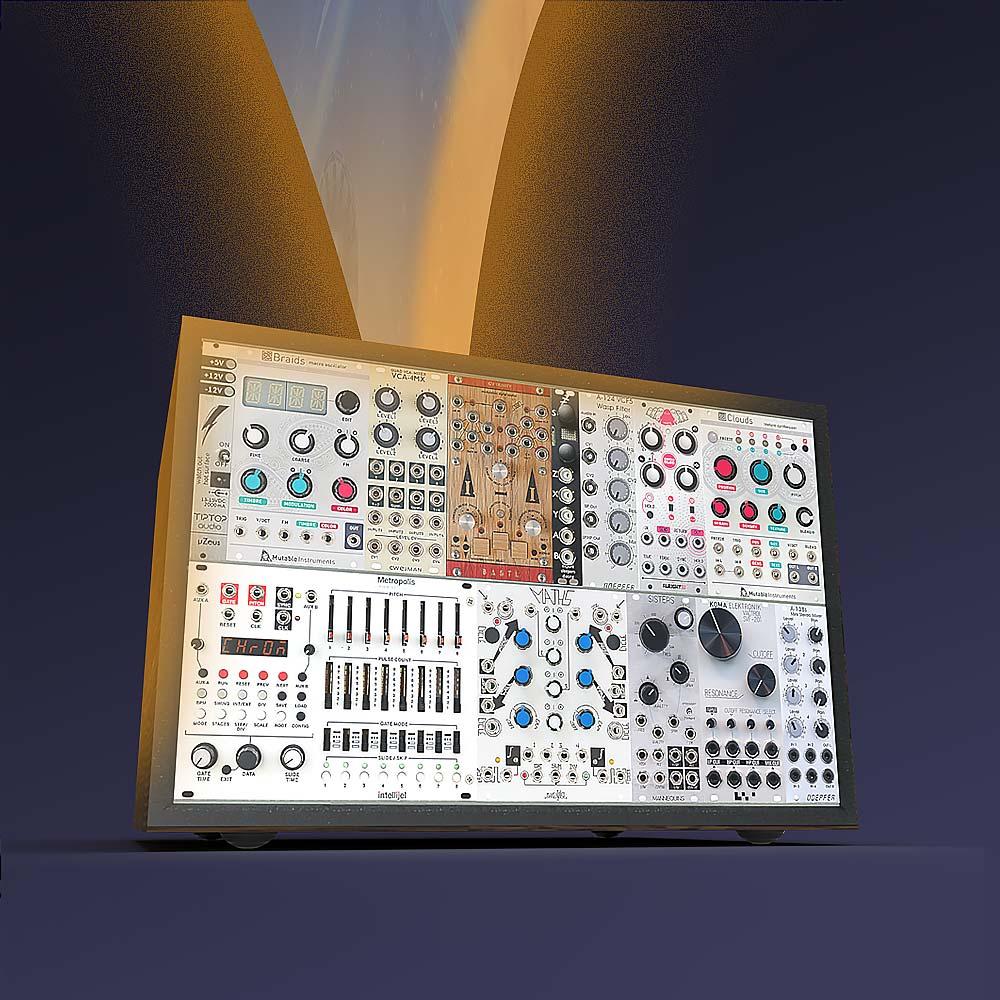 5 new heavily sound designed instruments recorded and manipulated via modular synths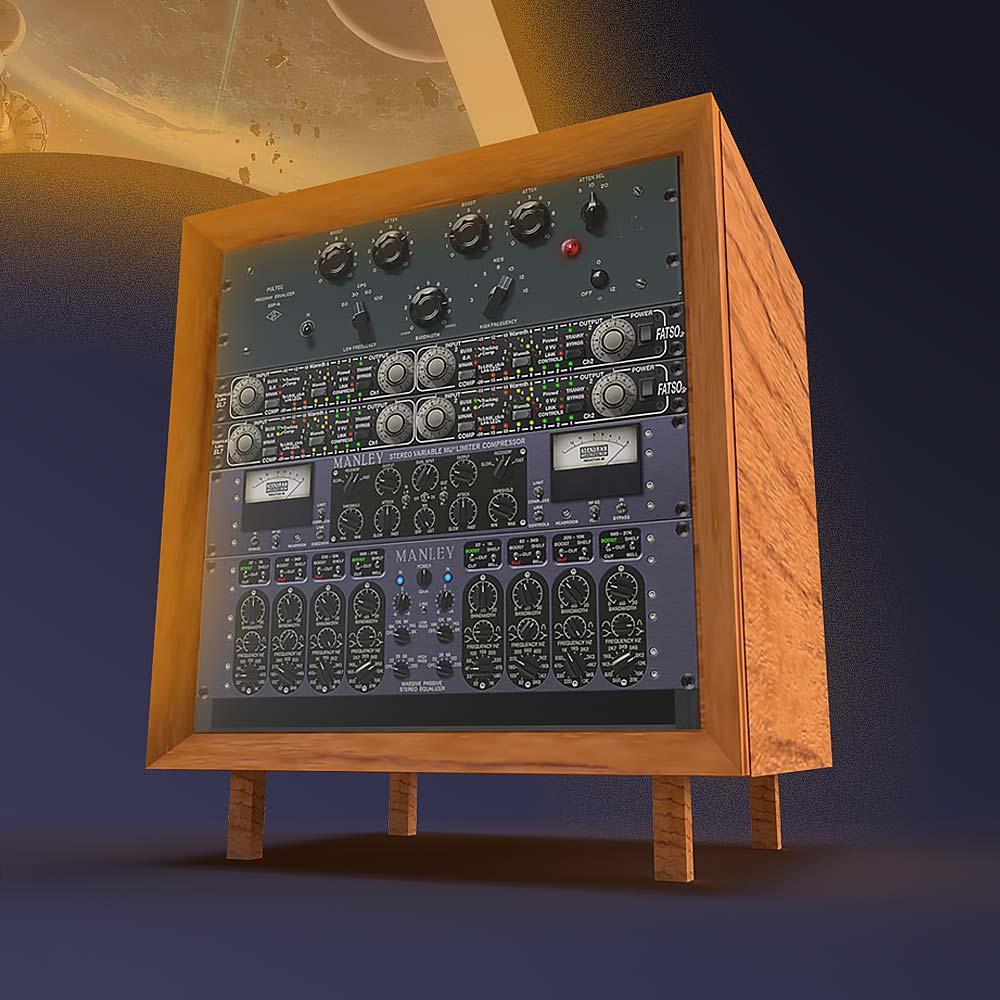 Resampled and mastered with analog gear in 24bit / 48 kHz to get a rich, extremely detailed sound
List of Modules & Presets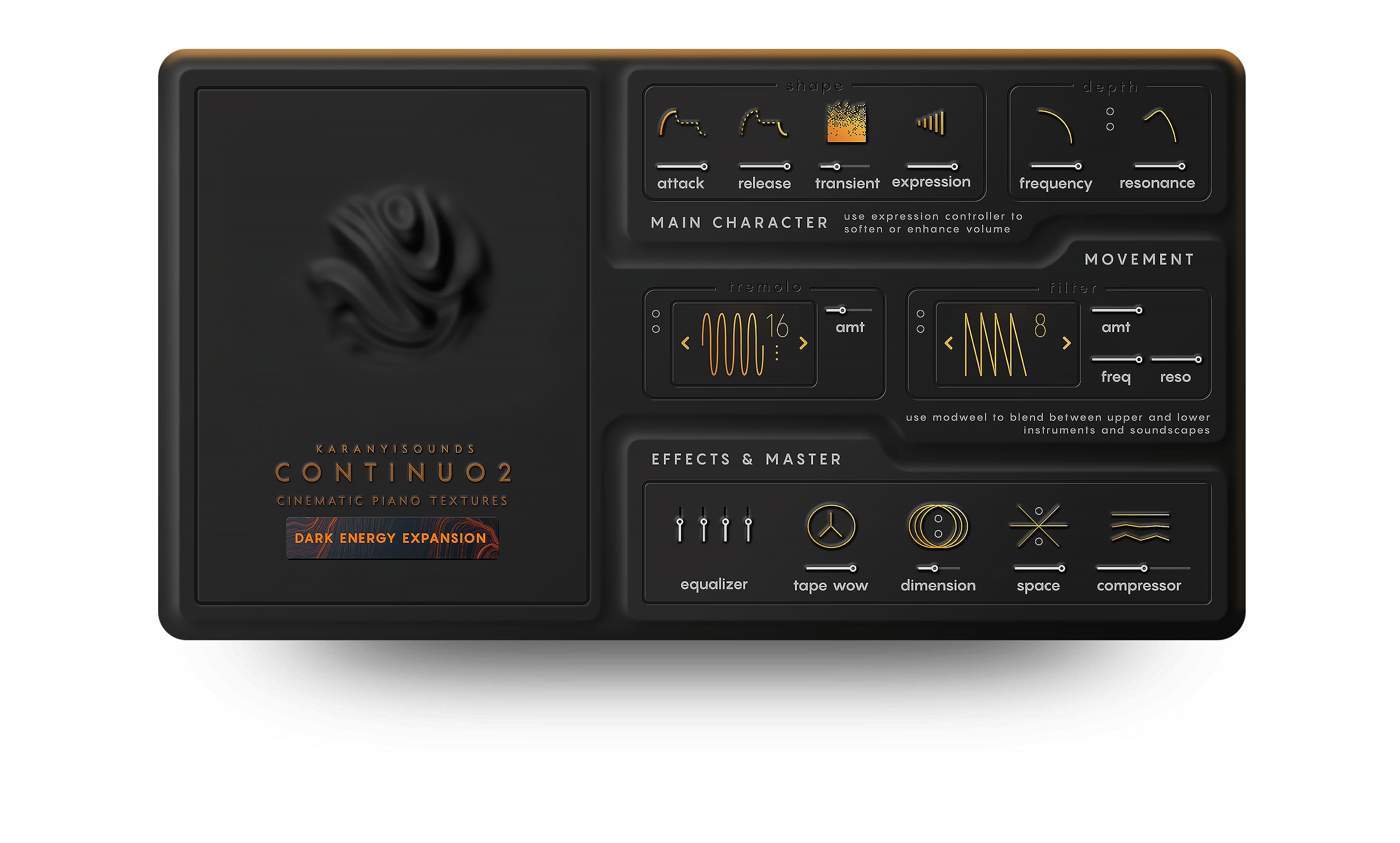 Elements
[Element] Sand Storm.nki
[Element] Bit Crushed.nki
[Element] Shimmering.nki
[Element] Space Glass.nki
[Element] Thermal Energy.nki
Soundscapes & Pads
[FN] I'll cut you.nki
[FN] Shining.nki
[MA] Abyss.nki
[MA] Bends.nki
[MA] Bits.nki
[MA] Circuit Benders.nki
[MA] Continua.nki
[MA] Dirt.nki
[MA] Drunkenscape.nki
[MA] Hammers.nki
[MA] Humongous.nki
[MA] Little FIres.nki
[MA] Mud.nki
[MA] Mushy Peas.nki
[MA] No Gravity.nki
[MA] Oscilloscope.nki
[MA] Paper Thin.nki
[MA] Post-Cage.nki
[MA] Potty Mouth.nki
[MA] Reflections.nki
[MA] Shivers.nki
[MA] Sparkles.nki
[MA] Taped Vowels.nki
[MA] This is Spinal Pad.nki
[MA] Vowels.nki
[MA] Vultures.nki
[MA] Walls.nki
Pulses
[FN] Pulsating Energies.nki
[FN] Helicopter beat.nki
[FN] Stop that in my head.nki
[MA] Air Benders.nki
[MA] Almost Strings.nki
[MA] Analog Veins.nki
[MA] Bark.nki
[MA] Blast.nki
[MA] Blurred.nki
[MA] Bone Dry.nki
[MA] Choral Pulse.nki
[MA] Clocking.nki
[MA] Clocks.nki
[MA] Digital Glitch.nki
[MA] Firestorm.nki
[MA] First Words.nki
[MA] Humongous.nki
[MA] Knocks.nki
[MA] Lontano.nki
[MA] O-matic.nki
[MA] Potty Mouth.nki
[MA] Ready, Steady.nki
[MA] Rings.nki
[MA] Rotator.nki
[MA] Simply Low-Fi.nki
[MA] Sneaky.nki
[MA] Tickle Monster.nki
[MA] Tron.nki
[MA] Verify.nki
I don't own Continuo 2 yet
Get Polyscape + Analog Blur in Pro bundle SOON
Get Dark Energy and upgrade your Continuo 2 to Pro now