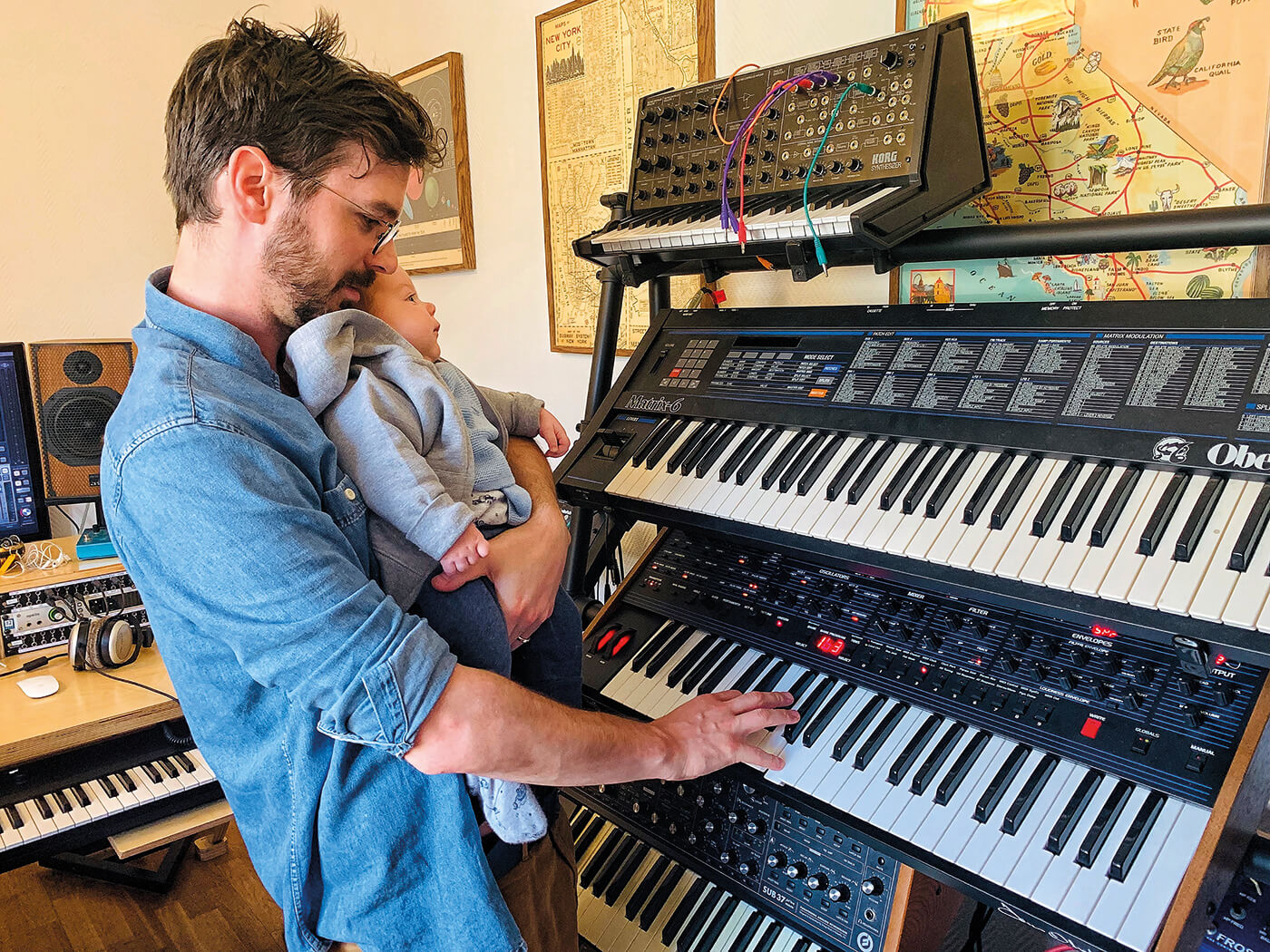 Inside Our Studio
August 26, 2018
MusicTech Interview with Dani about his favourite gear, techiques and more.
Tell us more about your studio…
My studio has been around for almost 10 years now. I think this place feels more like a home studio or a creative space rather than a regular studio, since most of the gear was originally located at my home. But as I kept buying more and more things, I needed extra space so I decided to move the whole studio to a room in my company's office.
What are the main components of your studio?
I own a Universal Audio Apollo 8, Output Platform studio desk and ATC speakers. On the synths end, I have a Moog Sub 37, Moog Minitaur, Korg MS-20, littleBits Korg Kit (toy analogue modular kit), Yamaha DX7, Nord Lead 2X, Roland Super JV, Yamaha TX81, Dave Smith OB-6, Oberheim Matrix 1000, Oberheim Matrix 6, Novation X-Station and Elektron Analog Rytm. I also have a Strymon BigSky and a Frostwave MS-20 analogue filter clone.
Which is your favourite DAW?
My main DAW is Cubase Pro 10, but sometimes I also use Ableton Live. I mostly compose for film, animated movie and video-game scores and I think Cubase is the best tool for that. Also, I help run a Kontakt-instrument developing business alongside Los Angeles-based composer Gabriel Dib and Cubase makes it very easy for us to collaborate and build complex, semi-automated templates and workflows for instrument sampling.
What's your favourite gear?
My main instrument is the piano, so synthesizers are always close to my heart. I'm a big fan of Oberheims (especially the OB6 and Matrix 1000), Yamaha DX7 and Universal Audio's DSP plug-ins. In the past few years, software synthesizers have become extremely powerful! Nowadays, I use them more than my hardware gear. I also use NI Komplete instruments, my custom-built Kontakt instruments and instruments like ZebraHZ on a daily basis.
How do you use your studio?
This is a personal workspace, so I use it on my own. Sometimes I compose or produce my initial ideas on the fly (at home or during a trip) and I finalise, re-record and mix at the studio. I basically do everything here except for mastering.
Do you spend a lot of time in the studio, then?
I just had my first child two months ago, so these days it can get a little hectic. But normally, I'd spend at least five hours a day in the studio.
What's next on your gear-shopping list?
I actually just bought a new studio desk, Output's Platform, so I think I'm good for a couple of months now.
Is there anything that annoys you most about your current setup?
The acoustics of the room aren't great, but I've gotten used to it the past years. Fixing that is definitely next on my agenda.
What's your dream piece of gear?
I would love to collect more acoustic instruments in the future. I'm a big fan of marimbas, Eastern drums and every kind of exotic instrument.
Can you share with us your best production advice?
For me, the key to my creative workflow is to reduce the time I spend with boring technical (or everything that I did once before) stuff and liberate myself from doing anything other than creating. My advice is to keep yourself organised: create a rock-solid naming, preset, template, archiving, backup plan and system.
It takes time to plan this and it's wise to fine-tune your workflows at least yearly, but it's well worth it. You can be extremely creative and talented, but if you can't recall or find your stuff easily and fast during composing, you will waste tonnes of creative energy while searching in the mess.
… Check the full article on MusicTech Magazine website.