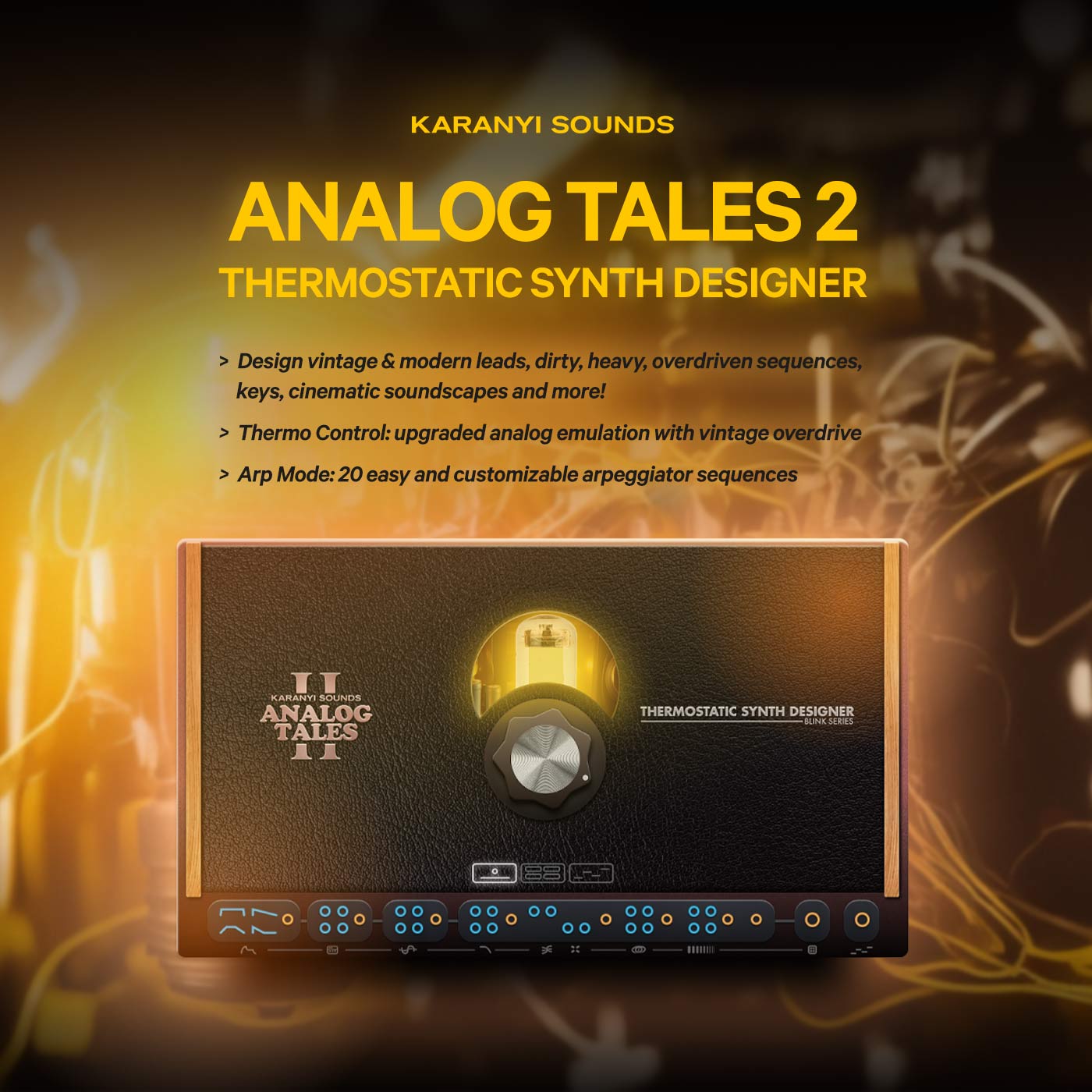 Ignite Your Creative Flame

Enter the world of Analog Tales 2 (made for NI Kontakt 6): create warm vintage sounds, distorted overdriven basses and sequences, and dynamic textures with ease. Experience the true power of analog warmth and overdrive with the new Thermo Control and Analog Arp, and design your very own sounds!
Analog Tales 2 Demo Track
Analog Tales 2 Audio Demos
Analog Tales 2 Audio Demos Part 2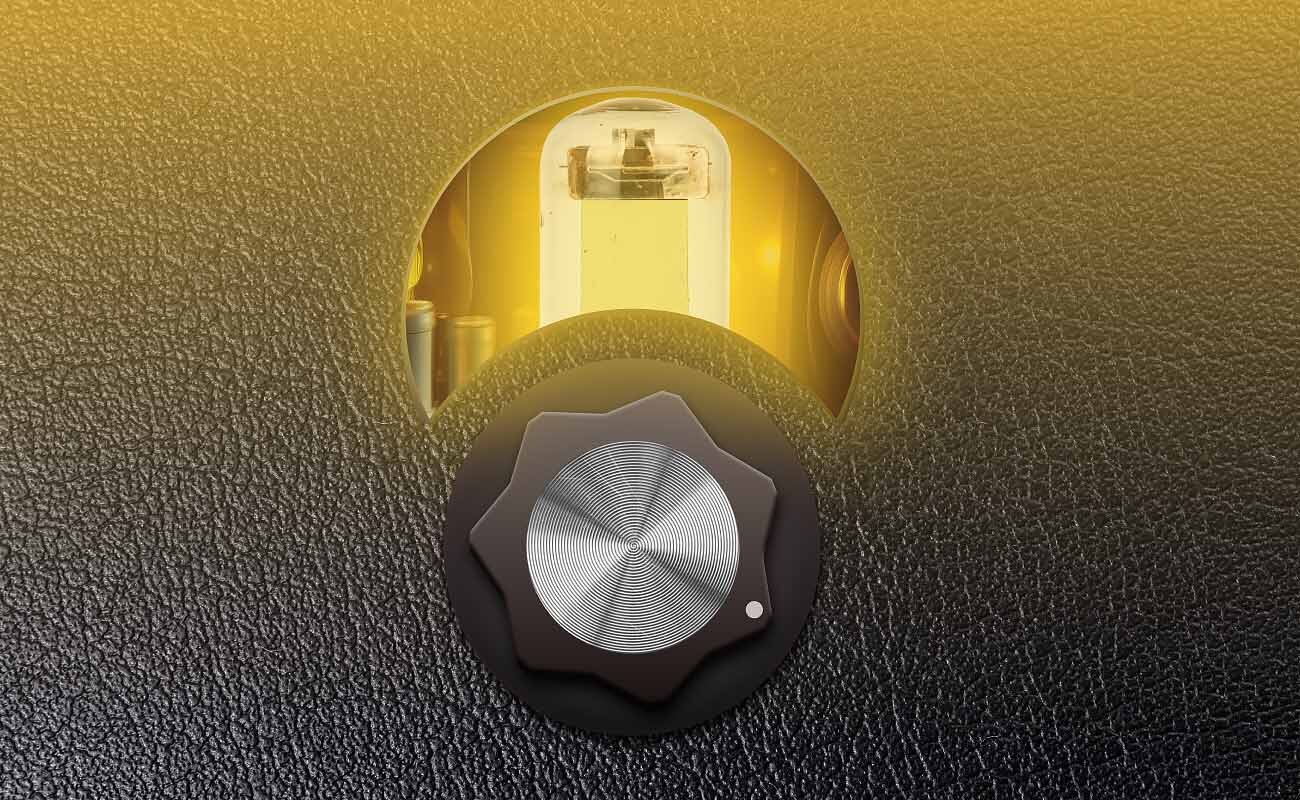 Vintage Warmth by Thermo Control
Thermo Control is a powerful feature that allows you to add warmth, depth and character to your sound. With its custom vintage overdrive setting for the top 2 sound layers, you can easily introduce a new level of saturation and grit to your mix. Transform your keys, leads, pads basses from subtle and mellow to bold and overdriven, creating a vintage analog sound that is full of character and depth.
Analog Tales 2 takes sound design to the next level with its powerful 4+1 layer Kontakt engine. With four times as many sound modules as the original Analog Tales, this extended designer synth lets you access 40 individual sounds that you can further shape with delays, reverbs, custom LFO modulations, EQs, phasers, and more on each layer. Whether you're creating any style from epic EDM basses, modern leads, vintage sounds, or cinematic soundscapes, Analog Tales 2 offers endless possibilities for your music!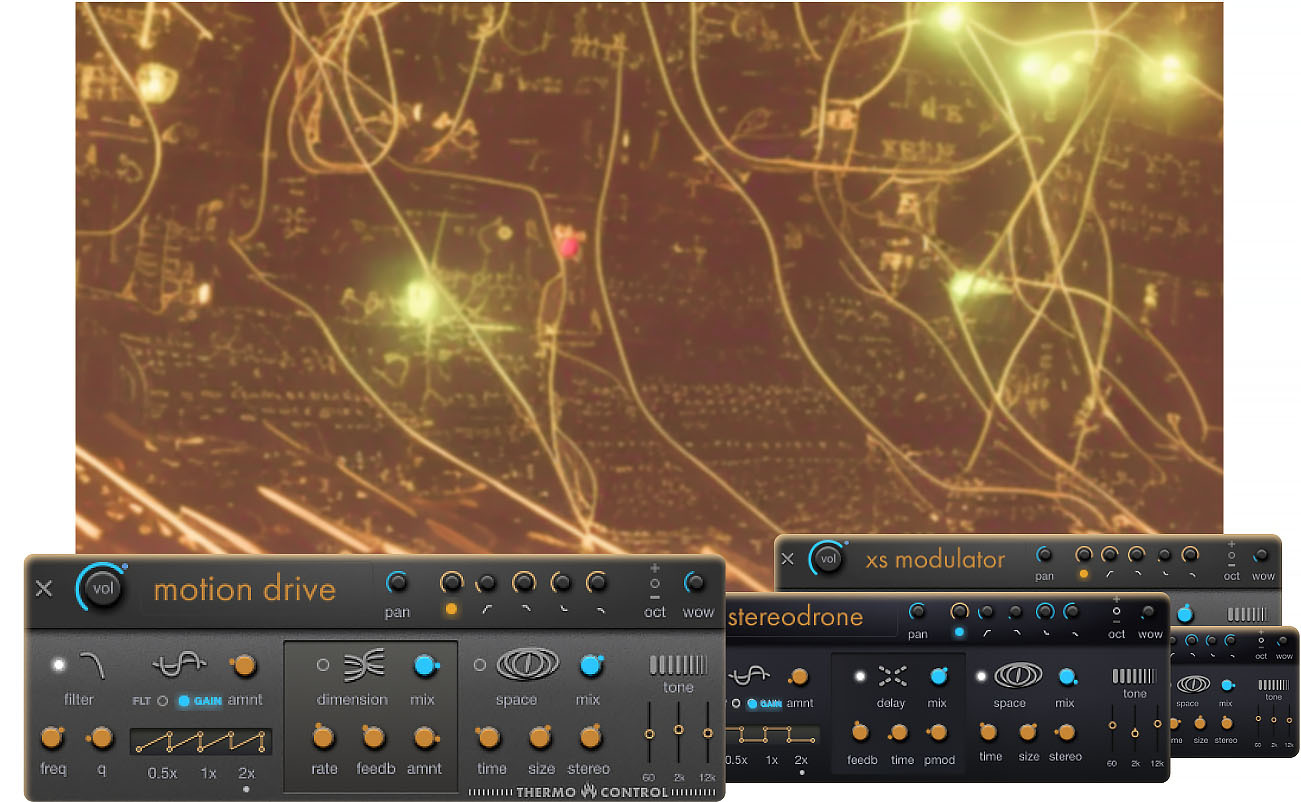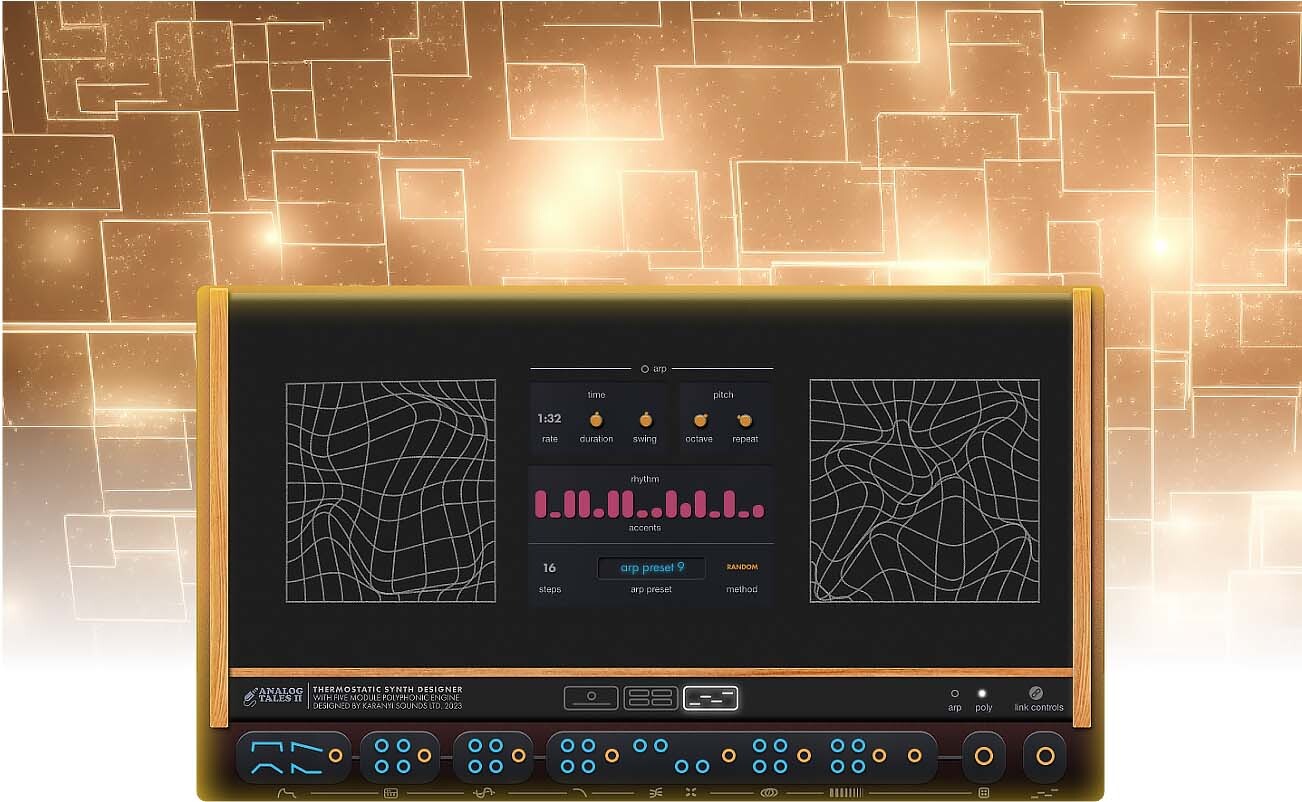 Analog Tales 2 features the new Analog Arp: allowing you to create vintage-style arp sequences easily. With 20 built-in presets, you can instantly start exploring and customizing your own unique arpeggios. The editor screen provides complete control over the arpeggiator's speed, gate, and swing, allowing you to experiment and create new ideas on the fly. Whether you want to add a subtle rhythmic element or completely transform your sound, Analog Arp gives you flexibility and creative freedom.

Smart Randomizer: Where the Magic Happens
Analog Tales 2 is not just a Kontakt synth engine; it's a creative powerhouse that will inspire you to push the boundaries of music production! Equipped with our innovative Smart Random Control bar with over 200 editing controls on the instrument! We all know, it can be overwhelming to create unique sounds from scratch. That's where Smart Random Control comes in – with just a push of a button, it can easily control all of the parameters and create an entirely new sound based on your needs! Reshape the ADSRs and filters, add movement, depth and space, make sound variations and a lot more. Get lost in the infinite possibilities of sound creation with Analog Tales 2's Smart Random Control.
Product Summary
Designer Synth library for Kontakt 6 with primary focus on analog-style saturation
100 factory presets

40 sound sources

Processed with studio-grade hardware effect processors
Advanced, yet intuitive interface
Channel-level creative effects for in-depth sound design (dimension, reverb, delay)
Master effects for easy mixing. (filter, EQ, compressor, limiter)
Apreggiator with built-in presets for quick results
Our most advanced randomizer: Smart Random Control for instant inspirations
System Requirements
Native Instruments Kontakt 6.7.1 or higher
(Free Kontakt Player is NOT supported)
Mac OS X 10.11 or higher is recommended
Windows 7 or higher
4 GB of RAM, 8 GB is recommended
2 GHz CPU with at least 4 cores
64 bit DAW is recommended for optimized performance