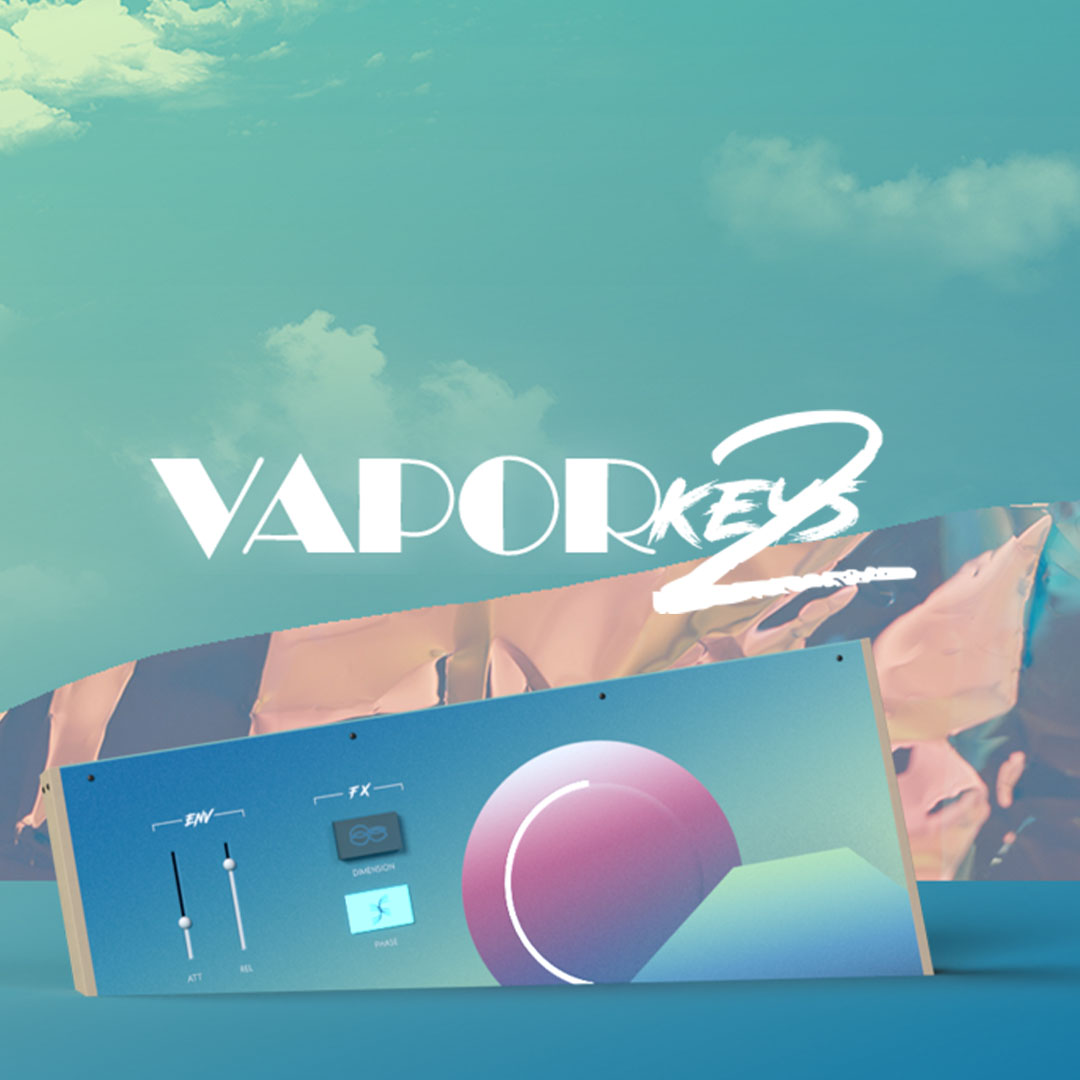 Welcome to Wice City 2021
Remember those shiny, glitchy, vintage sounds and waving synthesizer beds from the 90s TV ads and videogames?
Or the melting themes from movies like Miami Vice, Beverly Hills, or GTA Vice City?
Well, Vapor Keys 2 instantly brings you back in time: a unique Kontakt 6 collection of carefully recorded FM and analog classics. Taste the luxury of the 90s.
If your outrun soundtrack is in need of some old-school flair this is where you should start!

+ 5 FM, PCM & ANALOG SYNTH SOURCES
+ 90 FACTORY PRESETS

+ 24BIT / 48KHZ QUALITY
+ RECORDED WITH ANALOG GEAR

COMPATIBLE WITH
KONTAKT 6.2 OR LATER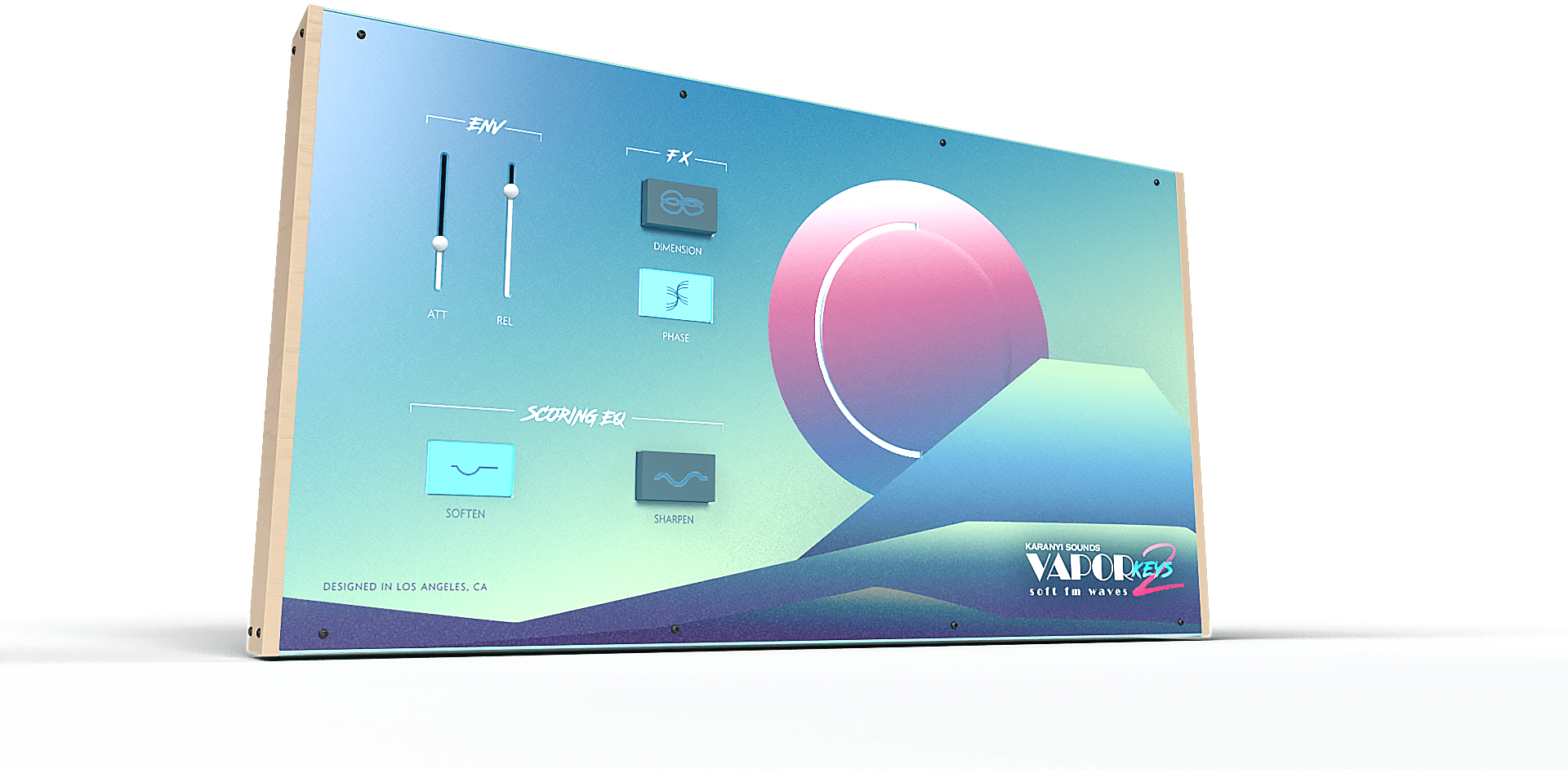 * In these demo preset videos the instrument sounds made 100% with Vapor Keys 2. However, a subtle reverb effect and mastering compressor were added to the entire demo track. The drum loops are not included in the final product. 
The discreet charm of the VHS
Vapor Keys 2 follows its ancestor concept (like DX and Vapor Keys 1): creating great-sounding patches in seconds! Teleport you thirty years back in time to get a super authentic 90s synth sound. Or we could say back to the future? Because this instrument collection is designed to be fresh and unique for modern music productions, especially hip hop, trap, glitch hop, lo-fi, vaporwave, or house music.

90+ Presets (Keys, Bells, Synths & Pads)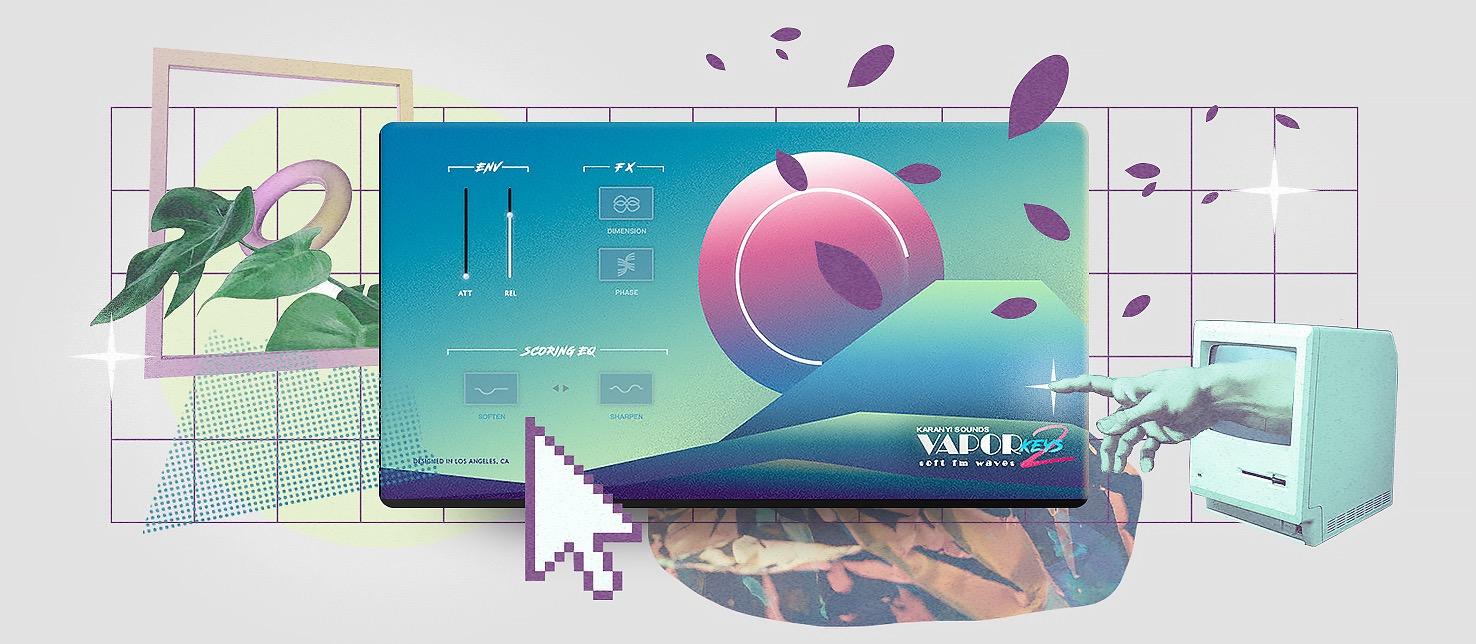 Sonic Supercharge
We crafted highly usable patches and sampled four amazing FM, PCM, and analog gear to bring you this exciting instrument collection. Used only completely analog signal path with stellar sampling quality: recorded in 96kHz, 24bit & converted for Kontakt 6 to 48kHz.

Vapor Keys 2 contains 90+ presets focusing on genres such as trap, glitch hop, lo-fi, vaporwave, retrowave, or any other modern music. The preset library is divided into 3 main sections: Keys, Pads & Multilayer-Scapes.
bll-air
bll-alpha
bll-distobell
bll-distobell2
bll-fly-kettle
bll-kyoto-bell
bll-lamb
bll-last-stop-bell
bll-last-stop-bell(VHS)
bll-mario-bell
bll-momentum
bll-oldfield
bll-oldfield(VHS)
bll-ray-beam-bell
bll-sakura-fm
bll-sapporo
bll-shibuya
bll-silk
bll-tine (hold-it)
bll-tokyobell
bll-vapor-mass
key-bamboo-fm
key-brassy
key-brazille(VHS)
key-clavi-n-tape
key-drty-keys
key-drty-keys2
key-hogan(VHS)
key-lemon-am
key-lemon-fm
key-minute-man
key-nora-unstable
key-tinylove
key-tinylove(VHS)
key-vapor-ep
key-vaporkeys
syn-brazille-shorts
syn-buzz
syn-buzz(VHS)
syn-downloader
syn-HDwave
syn-HDwave(VHS)
syn-hexagon
syn-lo-pro
syn-pluck
syn-polygon
syn-roy
syn-short-JX3P
syn-short-JX3P(VHS)
syn-signal-fm
syn-signal-fm(VHS)
syn-telekinesis
syn-tremors
syn-wood-mallet
syn-wood-mallet(VHS)
pad-davidlynch-blur
pad-afraid-of-waves
pad-anlg-ensemble
pad-bellshop-unstable
pad-crybaby
pad-davidlynch
pad-dj-anawave
pad-fm-ride
pad-jupiter
pad-lndscpe
pad-luxxory-life
pad-nippon
pad-ronin
pad-ronin2
pad-supersaw
pad-telepath
pad-vintagefm
pad-vortex
pad-wash-wave
pad-you-know6
pad-you-know12
scp-neumorphism-2021
scp-boards-of-fuji2
scp-cty-atmo
scp-deep-dream(hold-it)
scp-empire-of-the-sun
scp-kyoto-gardens-in-phase
scp-kyoto-gardens
scp-multistar
scp-riot-at-the-pet-shop
scp-space-washer
scp-space-washer2
scp-supersoftsaw
scp-supersoftsaw(strike)
scp-tokyo-electric
scp-vgame-ent-sys-tv-ad
scp-vgame-ent-sys-tv-ad2
scp-zen-kid
scp-zen-kid2
Powerful chillwave instruments for music producers and media composers
Vapor Keys 2 Summary
Over 70 deep-sampled instrument patches from 5 classic synths (Super JV, Juno 106, JX, 8P & Yamaha DX11)
90+ full-scale factory presets for any kind of music production from modern electronic music to scoring
4 Easy-to-Access FX (2 EQ, Phaser & Chorus)
Full analog recording path
Recorded in 96kHz, 24bit (converted to 48kHz, 24bit for Kontakt 6)
1.6 GB total size (3.1 GB uncompressed)
KONTAKT 6.2+ FORMAT (Full Version Required) – Free Kontakt Player is NOT supported
System Requirements
Mac OS X 10.11 or higher is recommended
Windows 7 or higher
4 GB of RAM, 8 GB is recommended
Kontakt 6.2.2 or higher (Free Kontakt Player is NOT supported)
64 bit DAW is recommended for optimized performance