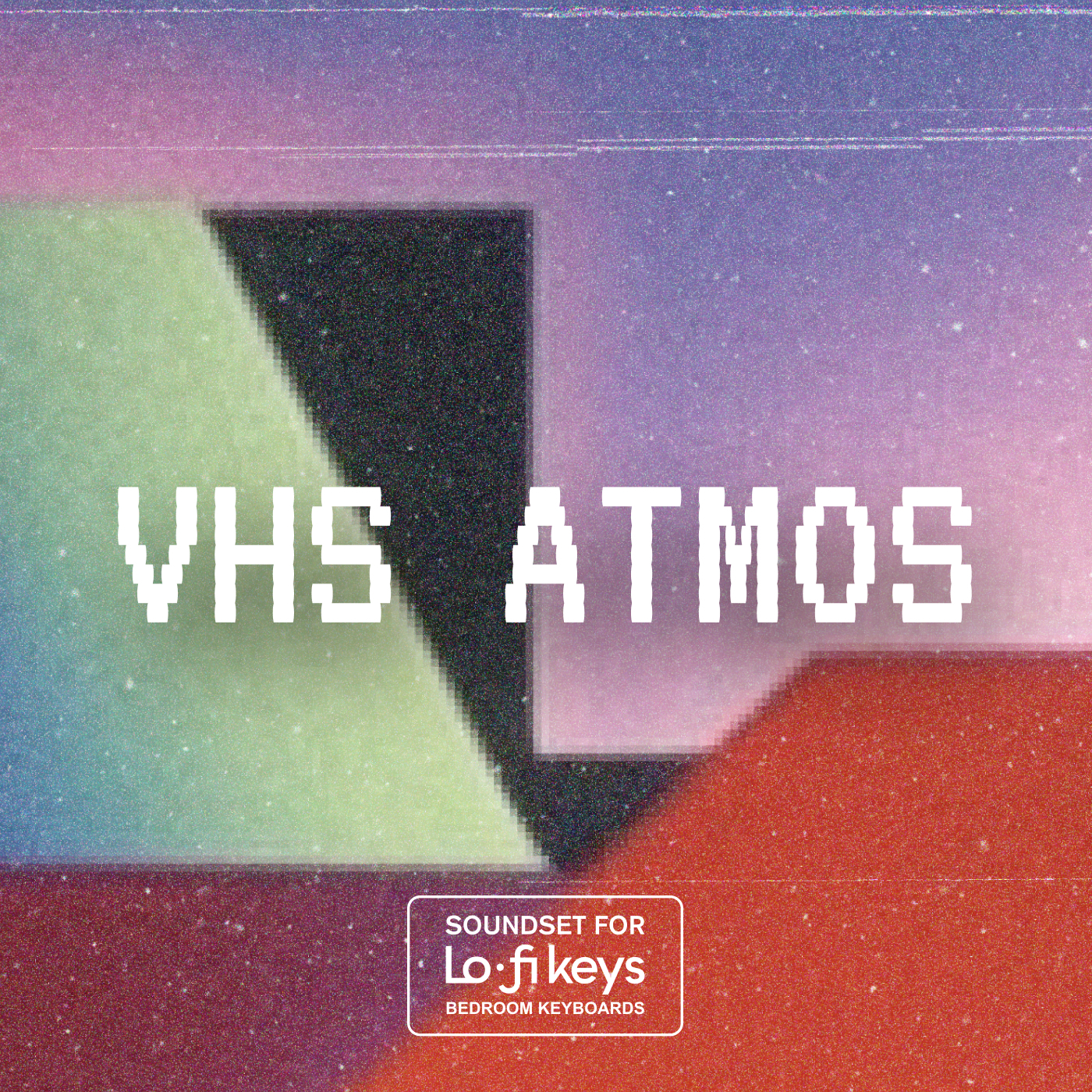 VHS Atmos (Soundbank for Lofi Keys)
Lo-fi is much more than just lo-fi hip-hop! It is a feeling which fits perfectly to various other genres too, including cinematic scores. To prove that, we created an exclusive soundbank for our Lofi Keys VST instrument that focuses on huge, dreamy synths and soundscapes. All dusty, noisy and 100% lo-fi.

All the sounds of this track have been made exclusively with Lofi Keys (excluding drums and sound FX).
Cinematic lo-fi presets for Lofi Keys. (Does NOT include Lofi Keys)
Cinematic sounds meets lo-fi! Including VHS Atmos Expansion Soundbank
Main features
40 carefully designed artist presets
Ranging from dreamy pads to dusty soundscapes
Perfect for lo-fi inspired movie scores and mellow beats.

Studio-grade sounds from legendary instruments

**requires Lofi Keys instrument**
System Requirements (for Lofi Keys*)
Mac OS X 10.11 or higher is recommended
Windows 7 or higher
4 GB of RAM, 8 GB is recommended
2 GHz CPU with at least 4 cores
64 bit DAW
2GB free disk space
Available Formats
Mac OS: AU, VST3 (64-bit)
Windows: VST3 (64-bit)
M1 Macs natively are supported
Pro Tools and Maschine are NOT supported
*VHS Atmos requires Lofi Keys to run (not included in this product)