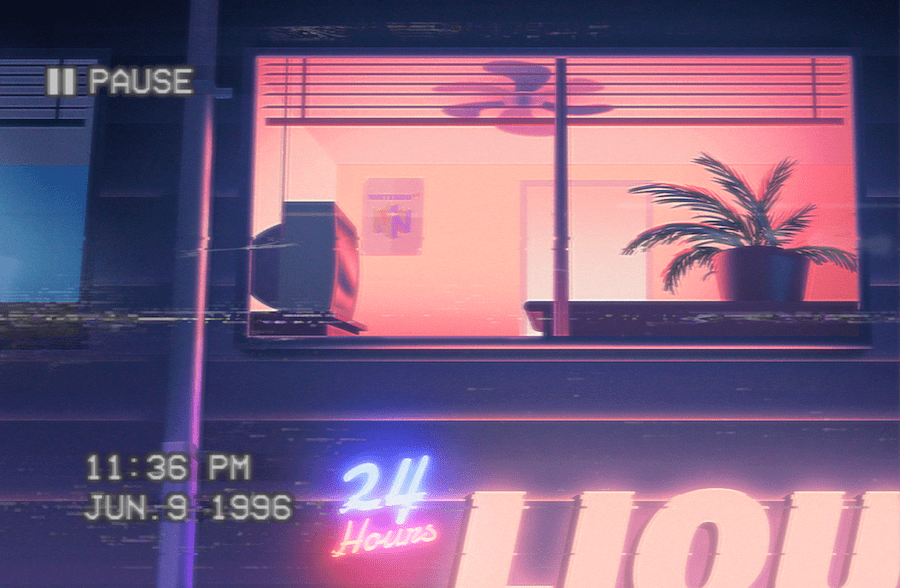 Kontakt Instrument
Production Tips
Store-front
Vaporwave 101: How to Make Chillwave Music
August 15, 2021
In this article, we introduce you vaporwave and show you how to make retrowave, or chillwave music with the software instrument Vapor Keys. Including some great tracks for inspiration.
The born of digital retro
The retrowave style is making a comeback with the recent surge in the 80s and 90's music. By the emergence of atmospheric 80s synth in film and videogame scoring, vaporwave has made its way onto movie soundtracks such as Drive or games like Mirror's Edge with fresh new momentum adding retro flavor to modern genres. But what is this phenomenon? Why are people suddenly so interested in it? Vaporwave is morphing into a new form of popular music that we will hear for years to come.
Ok, so what is vaporwave anyway? Vaporwave is an electronic music subgenre that combines 1980s-inspired synth sounds with modern techniques to create a surreal listening experience. The genre has roots in late 1990s internet culture and early web 2.0 experimentation. Artists began appropriating corporate logos or retro pixels from old computer games as album art on their blogs or MySpace pages. Musically it has been noted for its disco-esque, relaxed, or "chill-wave" rhythmic structure: the sounds have been likened to 1980s synthpop, smooth jazz, R&B, lounge music, and video game sounds. Also, vapor artists often sample from these genres and use other 1990s cultural influences such as Japanese culture or cyberpunk themes.
Early adopters
The term "vaporwave" was coined by James Ferraro and originally referred not just to music but an entire subculture involving synth-based nostalgia for 1980s popular culture. Some argue that the first vaporwave songs were originally posted to online platforms such as Tumblr and Reddit back in 2010. One of these original tracks, "Chuck Person's Eccojams Vol 1" by Electronic artist Oneohtrix Point Never (OPN), is widely considered to be the very first-ever vaporwave album.
How to sound "vapor"?
Vaporwave is typically created by sampling and manipulating synthpop, synthwave, or other synth-heavy music from the 80s to 90s. These songs are typically characterized by their ethereal melodies, retro-futuristic sounds, heavy use of sampling (often obscure), loops with long delays or reverb effects, heavily processed vocals (typically male) often making it difficult to understand what lyrics are being said. It primarily operates with ambient textures reminiscent of the droning synthesizers used in horror films such as John Carpenter's "Halloween," instrumentation consisting of synth pads, often in the form of mallets, bells, pianos, or guitar simulations.
Vaporwave's soft and atmospheric tones make it a perfect soundtrack for film scores that want to portray nostalgia. It is also less harsh than other styles, like synthwave, making it the great music choice to create an understated mood in modern films or video games.
6 tips for vaporwave music production
There are many ways to manipulate your sound and add some retro mood for your following music composition. Whether you want authentic sounds or something more modern, follow these steps: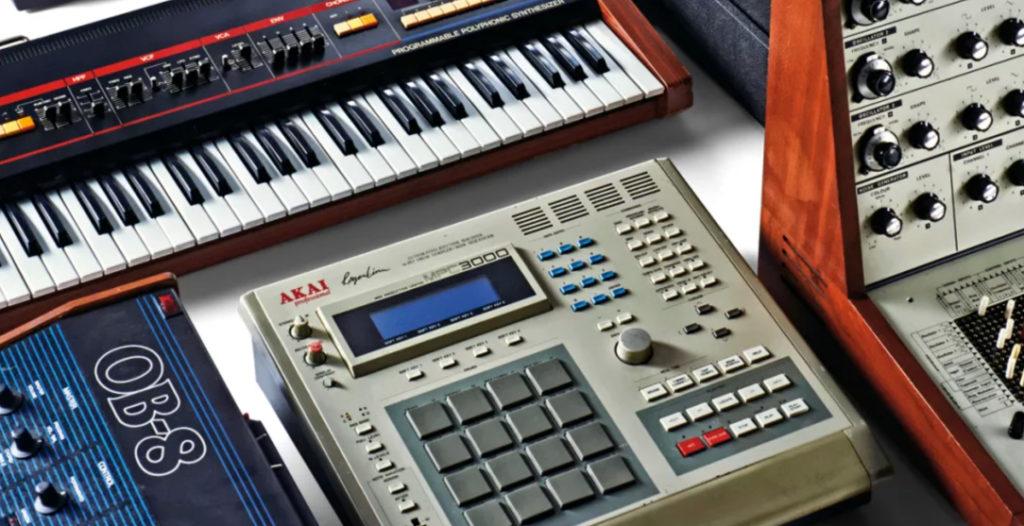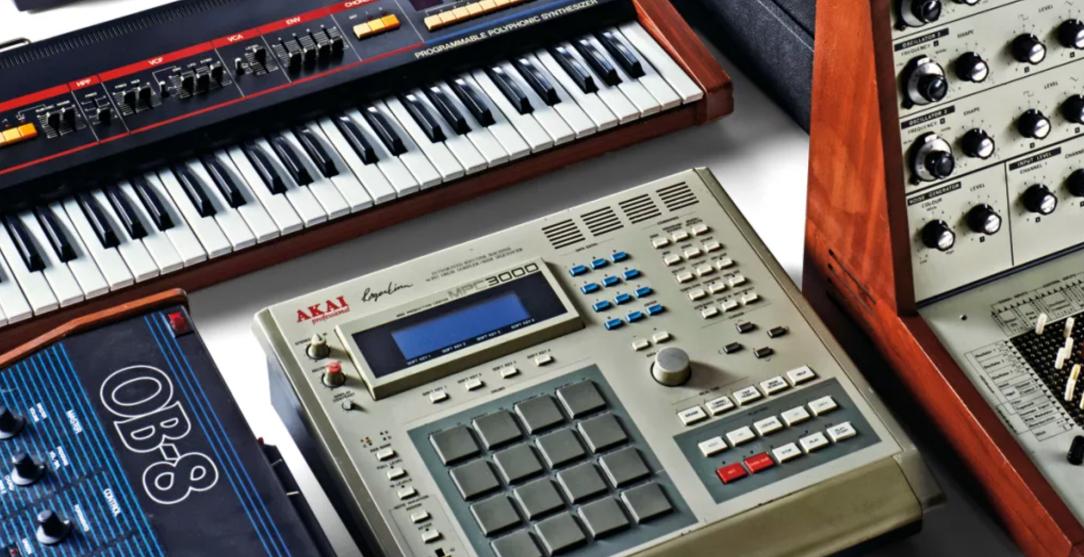 Create a retro-futusistic sound palette, like japanese mallet or plucked sounds played on an early samplers or FM synths. Use classic gears like Yamaha DX7, Fairlight CMI, Korg M1 or Prophet 5 – or
Resample (8-bit or 16-bit) analog synth and drum sounds from classic synths like Casio CZ-101, Korg Polysix, Roland Juno 106, or literally any analog synth from the 80s or 90s
Play back your samples and themes on extremely slow speed (like drums, pop vocals, synths, or sampled track parts
Comspose soft-sounding pads and synth themes
Create a nostalgic, ambient atmosphere with a large reverbs and delays
Resample your themes or use tape simulation plugins – like VHS or audio cassette emulation plugins
Heavy comrpess your sounds with a lot of artificial recording noise

Add

instability to your pitch

(like wow or fluffer)
Create your own tunes!
Got inspired? Ready to make some nice shiny-glitchy ambient tunes? Are you looking for quality sounds to make your next track? If you are interested in getting into the world of vaporware production, we recommend checking out our Vapor Collection – our genuinely unique bundle of two Kontakt instrument libraries that give you a production-ready set of authentic tools!
Vapor Keys is a collection of great-sounding vintage FM Electric Piano sample library and an inspiring collection of dreamlike, lush keyboard instruments for Kontakt 5.
With Vapor Keys, you can bring a few of the best sampled Yamaha DX7 electric pianos to your next track. You'll find classics like the original EPIANO, or the famous Los Angeles Rhodes patches and fresh new gems from our sound designers in this library with over 2GBs worth of samples for use at will!
Try the Vapor series for free:
While Vapor Keys 2 for Kontakt 6 focuses on creating excellent ambient and chillwave sounds with over 90 extremely useful instrument patches for scoring or electronic music – all organized by three types (keys, pads & soundscapes) so you can find what you need quickly and easily.
All these instruments are sampled from authentic analog gear to bring you the best possible quality you would need to make your tracks.
We hope that you've enjoyed reading about vaporwave music. Hopefully, it has been insightful and inspiring for your music production! Have fun coming up with new ideas to make some great tracks.