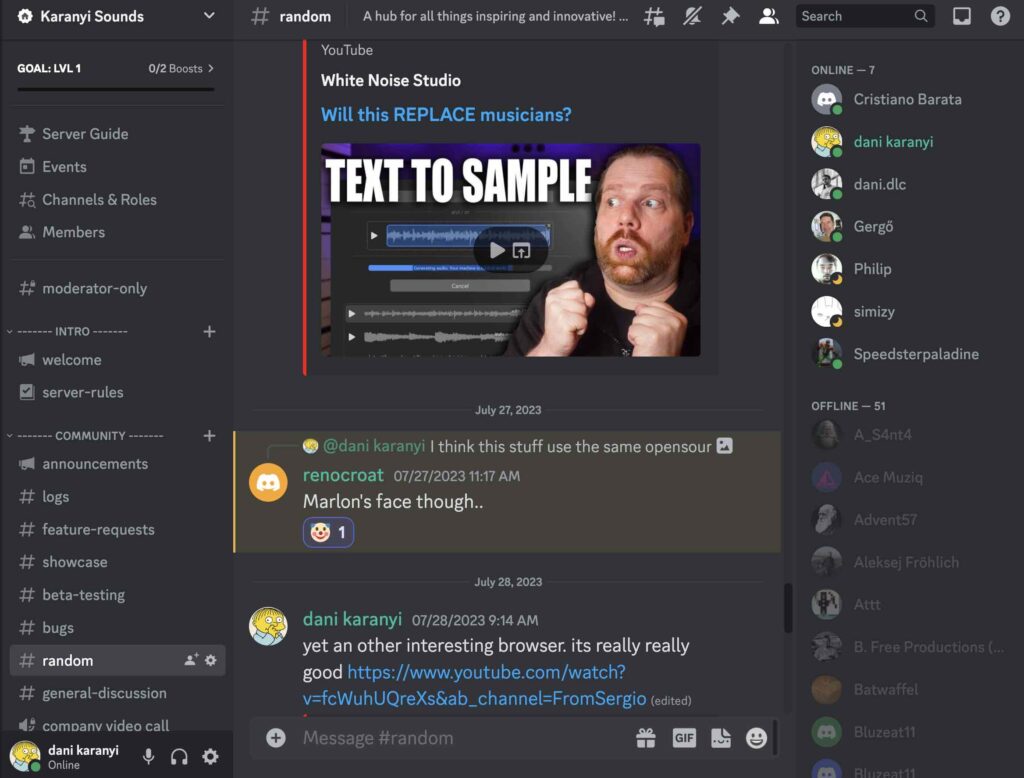 Pro Tool Beta Testers Wanted: Join Our Discord Community and Shape the Future of Karanyi Sounds
August 17, 2023
We started our Discord server last month. This exciting new platform is more than just a place to chat – it's a hub for our community to connect, collaborate, and contribute to the future of Karanyi Sounds.
One of the key features of our Discord server is the opportunity to participate in our VST, Audio Unit, and AXX beta testing program. We are currently looking for Pro Tools beta testers who use either Mac or Windows. This is your chance to get a sneak peek at our upcoming plugins and help us refine them before they hit the market.
By joining our Beta Tester group on Discord, you will:
Get exclusive early access to our beta products.
Have the opportunity to provide direct feedback to our development team
Help us enhance the quality of our sound products for a better user experience.
Connect with other Karanyi Sounds enthusiasts and share your experiences
Your insights and expertise are invaluable to us. Your feedback will directly influence the final versions of our products, ensuring they are the best they can be.
So, if you're ready to take your music production to the next level and help shape the future of Karanyi Sounds, join our Discord community today! Let's create something unique together.
Join the Beta Tester group on Discord now!
Best,
The Karanyi Sounds Team