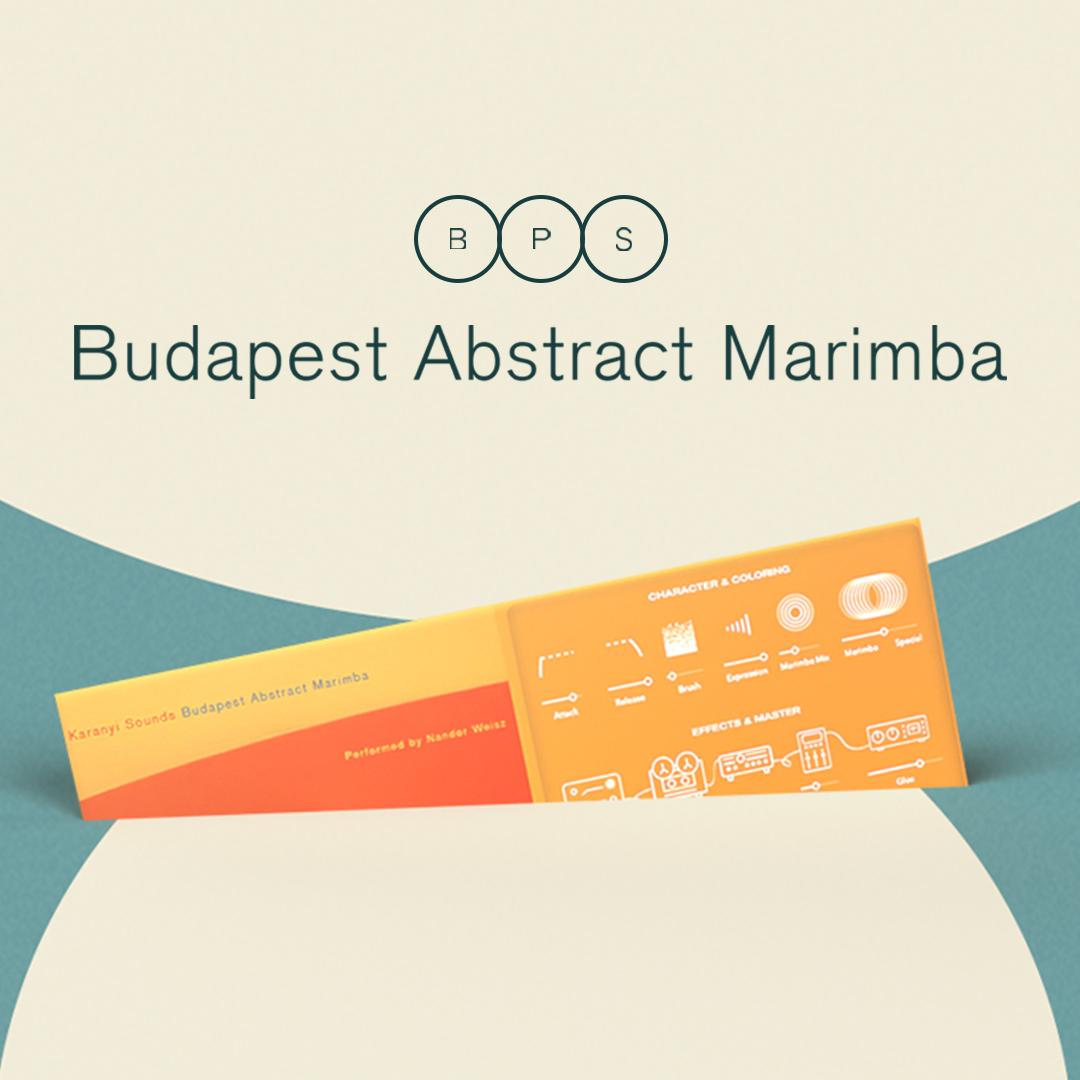 + FULL SCALE ADAMS CONCERT MARIMBA 
+ 7 ARTICULATIONS / 2 MIC POSITIONS
+ 3 ROUND ROBINS


+ 24BIT / 48KHZ QUALITY
+ 1.4 GB CONTENT
+ RECORDED WITH ANALOG GEAR


+ KONTAKT 5.7+ FORMAT (Full Version Required)
+ WITH NCW LOSSLESS COMPRESSED SAMPLES

Contemporary sounding Budapest Marimba designed for creating fast sequences and inspiring tremolo beds for contemporary sound production. Unlike traditional marimba libraries we focused on transient rich, bright sounds and we also added some synth and ambience sublayers to fit in any genres from electronic, jazz to filmscore.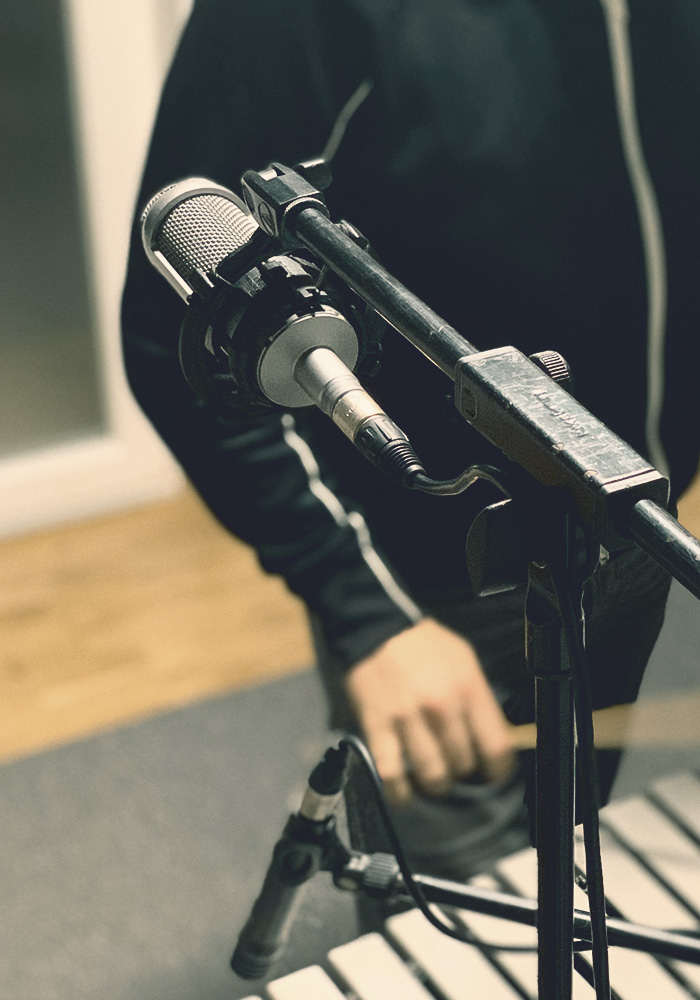 Transient rich sampling with close (1x Shure SM57) + mid mic (2x AT35) postitions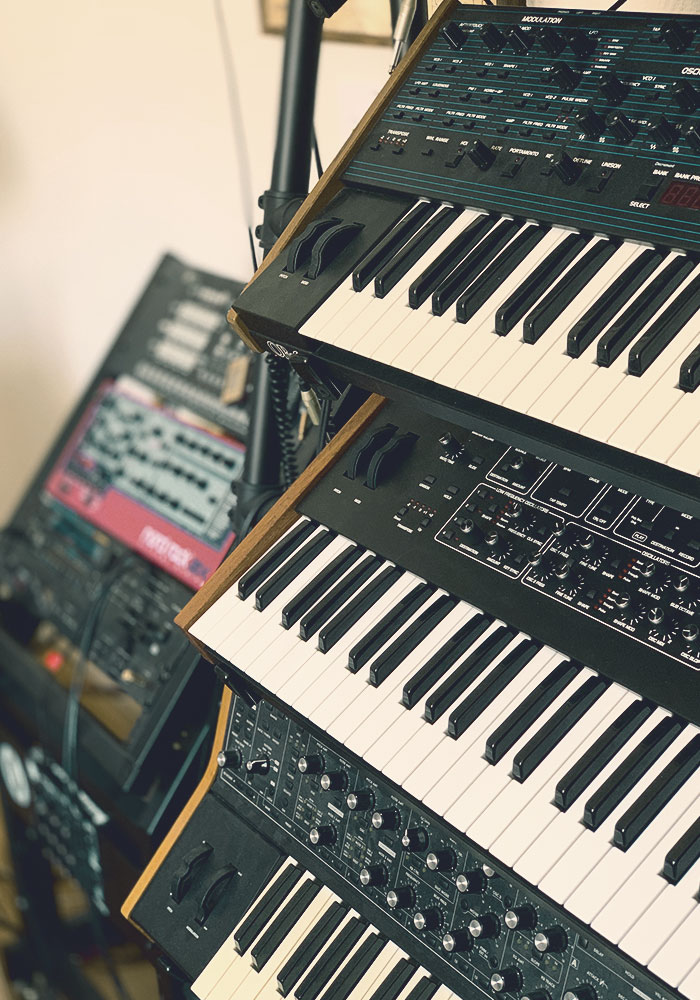 Add a subtle weight or extra character with analog synth layers, tape, dimension and space effects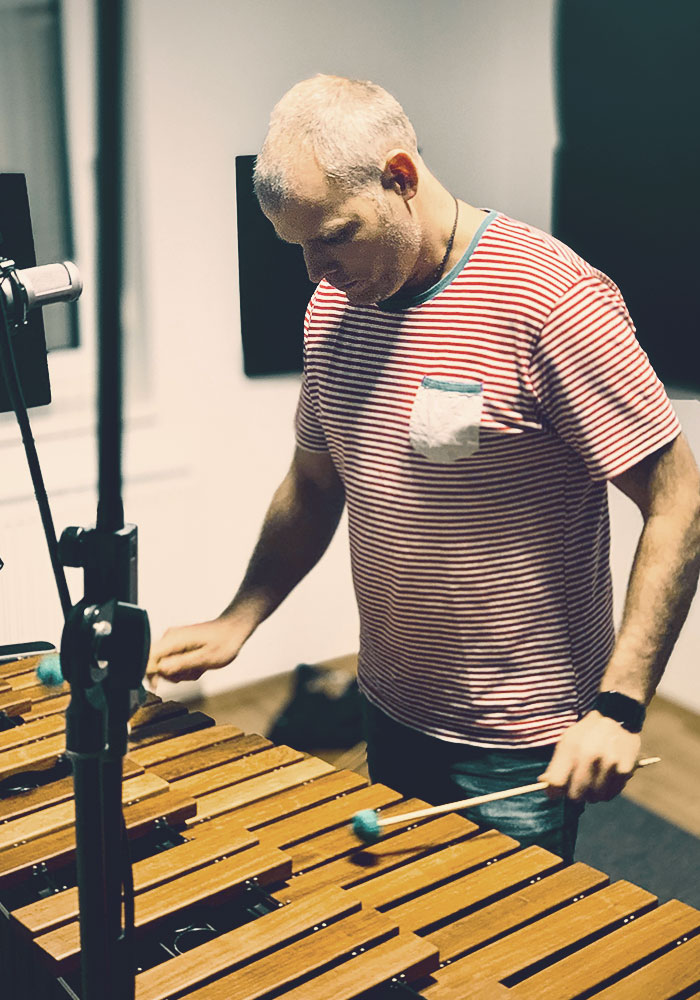 Recorded in Budapest, performed by Nandor Weisz, percussionist of the Hungarian National Philharmonic Orchestra
Check Out Abstract Marimba
Instruments & Short Samples
Pure Hits & Tremolo Beds
Adams Concert Marimba sampled in a dry studio enviroment in Budapest
+ Traditional techiques
+ 6 different hit & tremolo instruments played with soft, medium, hard sitcks, hands and brush
+ 4 velocity layers from pianissimo to forte
+ 6 octaves / instruments
+ 17 GUI controls including Instrument Switch, Attack-Decay Control, Room Mix adjustment, EQ presets, Tape, Chorus, Reverb and Master Compressor
+ Recorded with 2 x AT35 (Mid Mix) + Shure SM57 (Close Mix) on Universal Audio Apollo X
+ All GUI elements are MIDI learnable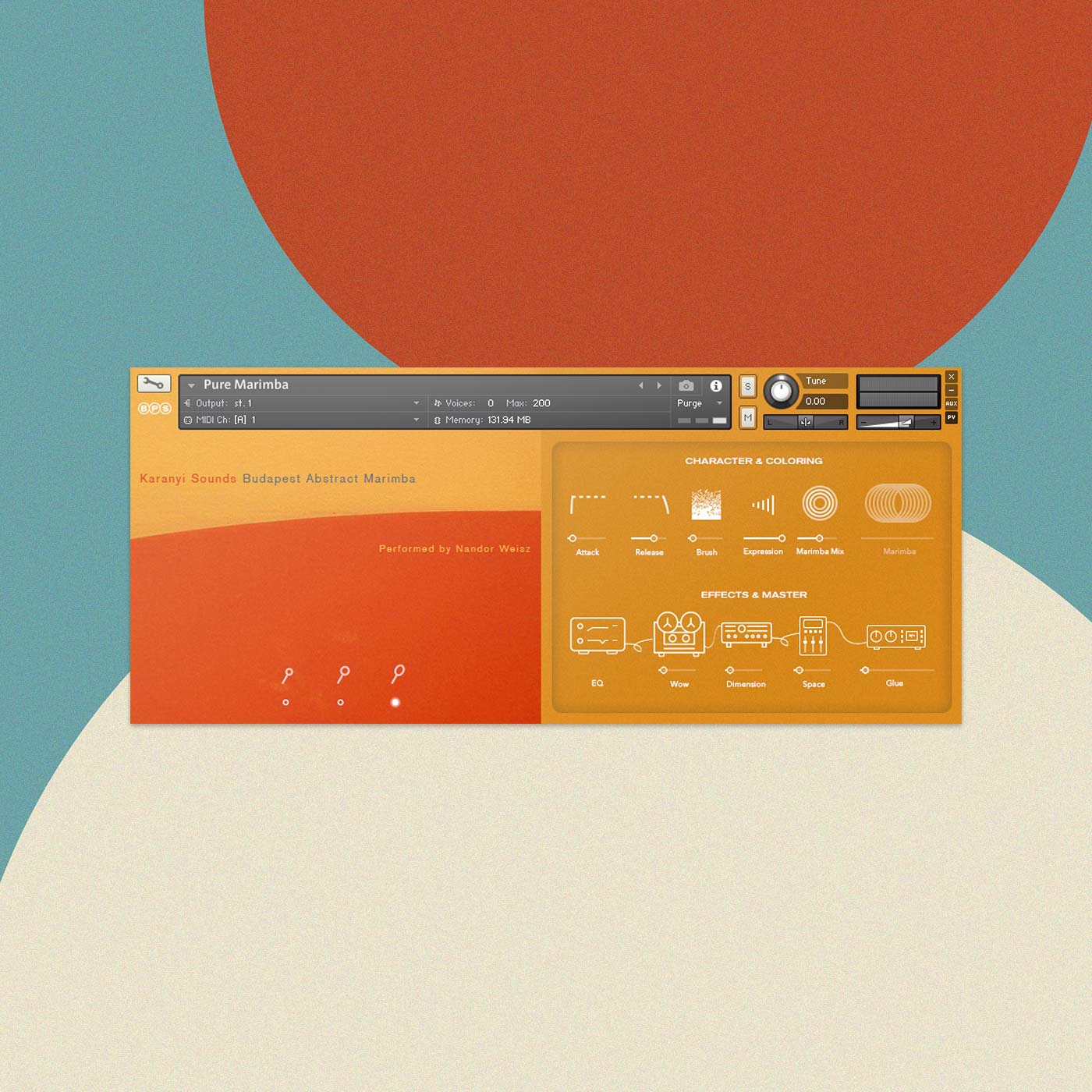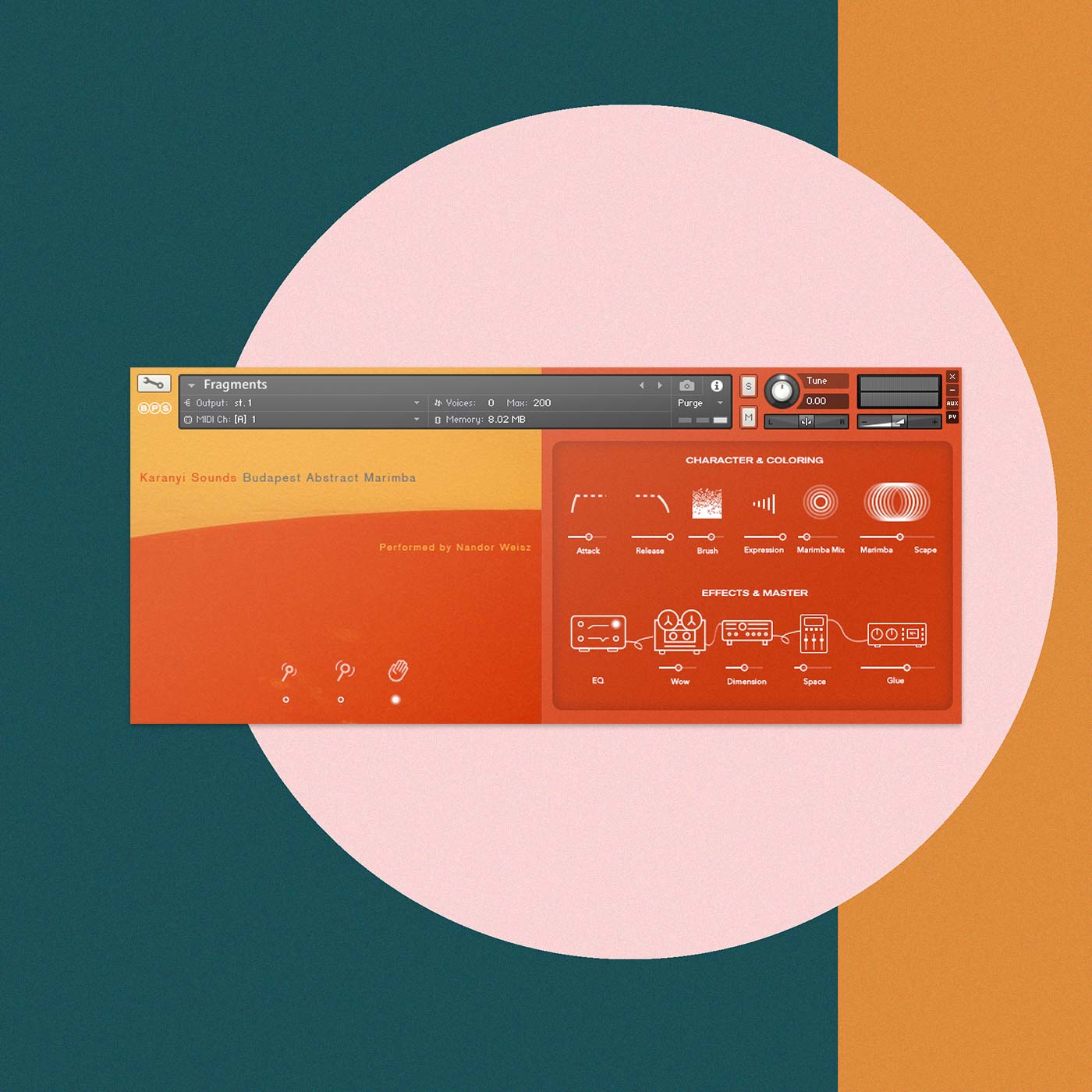 Contemporary Hits & Tremolo Soundscapes
Everything from Traditional Instruments plus
+ 15 extra analog synthesizer sublayers sampled from various Oberheim & Dave Smith synthesizers
+ 1 to 3 velocity layers / instrument
+ 6 octaves / instruments
GUI Features & Walkthrough
In Collaboration with Nandor Weisz
Nandor Weisz percussionist is graduated on the University of Music and Performing Arts Munich, Germany. Currently he is a percussionist at the Hungarian National Philharmonic Orchestra for over twenty years now – the symphonic orchestra led by the world-famous pianist, composer and conductor Zoltán Kocsis. Weisz is one of the most prominent figures of the Hungarian music scene with decades of experience playing classical music, jazz and even electronic music.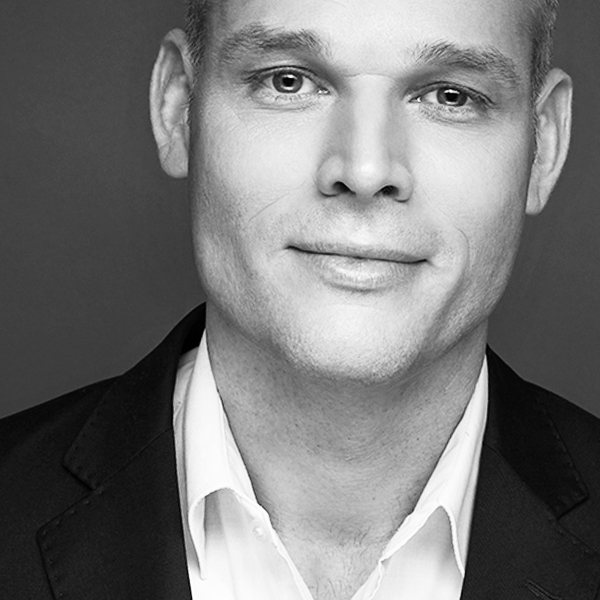 Traditional Hits & Tremolos
Marimba Shorts
Marimba Brushed Shorts
Marimba Tremolos
Marimba Brushed Tremolos

Mix Setups
Hard Marimba Mid Hit (Extra Weight)
Hard Marimba Mid Hit
Hard Marimba Close Hit (Extra Weight)
Hard Marimba Close Hit
Normal Marimba Close Hit (Extra Weight)
Normal Marimba Mid Hit (Extra Weight)
Normal Marimba Mid Hit
Normal Marimba Close Hit
Soft Marimba Mid Hit (Extra Weight)
Soft Marimba Close Hit (Extra Weight)
Soft Marimba Mid Hit
Soft Marimba Close Hit
Hands Marimba Close Long
Piano Marimba Close Long
Piano Marimba Mid Long
Piano Marimba Mid Long Brushed
Forte Marimba Close Long
Forte Marimba Mid Long
Hands Marimba Mid Long
Abstracts
Scape 02 Biosphere
Scape 01 A Very Long Journey
Scape 01 Dishwasher Organ
Scape 01 Fragments
Scape 02 Slow Motion
Scape 03 Outlands
Scape 03 VHS Copy
Scape 04 Different Trains
Scape 04 Love Story
Scape 04 Mantra
Scape 04 Warpscape
Scape 05 Vocoded
Short 01 Momentum Soft
Short 02 Momentum Medium
Short 03 Momentum Hard
Short 04 Random Shorts
Short 04 Random Spaces
Short 05 Detuner
Short 05 Hyrule
Short 05 SmokedGlass
Short 05 Soft Touch
Short 06 Noizal
Short 06 Paper Tails
Short 07 Aphex Win
Short 07 City In Blur
Short 08 Modularia
Anonymous
Verified owner
I have other marimbas in Kontakt. Your bank is very well done, with 3 sticks. In the end, I'm mostly interested in the original sound of the Marimba, I rarely use the other FX presets and I also prefer the effects of my DAW rather than the effects available in the bank or in Kontakt. So I admit that for the moment, I haven't looked at all the possibilities offered by your bank. And thanks for the black friday promo! (this is what decided my purchase).
3 days ago
Terry
Verified owner
Sounds great and easy to use
1 year ago
An inexpensive but amazing tool for creating natural sound beds and experimental sound design. I especially love the long, evolving natural notes such as the bowed vibraphones or marimba tremolos, and the percussive options for short notes by adding in the brush sounds.
2 years ago
.