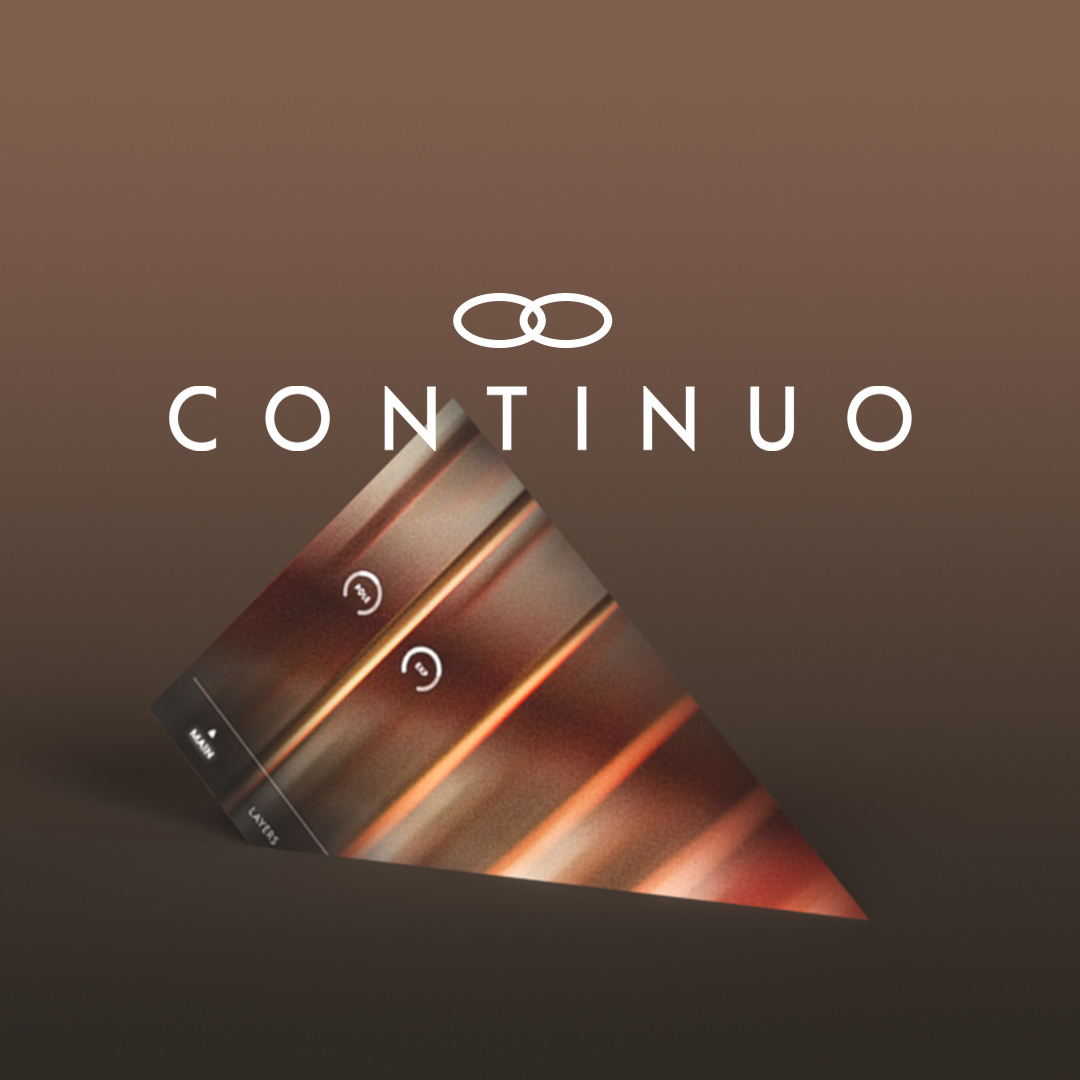 + ELECTRIC GUITARS WITH SPECIAL TECHNIQUES
+ FOR SCORING, AMBIENT & ELECTRONIC MUSIC

+ 24BIT / 48KHZ QUALITY
+ RECORDED WITH ANALOG GEAR


+ OVER 2.5 GB CONTENT
+ KONTAKT 5.7+ FORMAT (Full Version Required)
Your Cinematic Guitar Orchestra

Continuo is a complex sounding cinematic texture designer tool based on electric guitars for creating endless pads, unusual soundscapes, characteristic atmospheres and experimental sublayers especially for film, video game and electronic music. This is the first release of our cinematic series with our brand new, easy to use Layer Designer Engine where you can edit, modulate and mix up to 4 individual Instrument Modules at the same time. Your continuously journey starts now.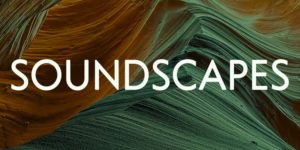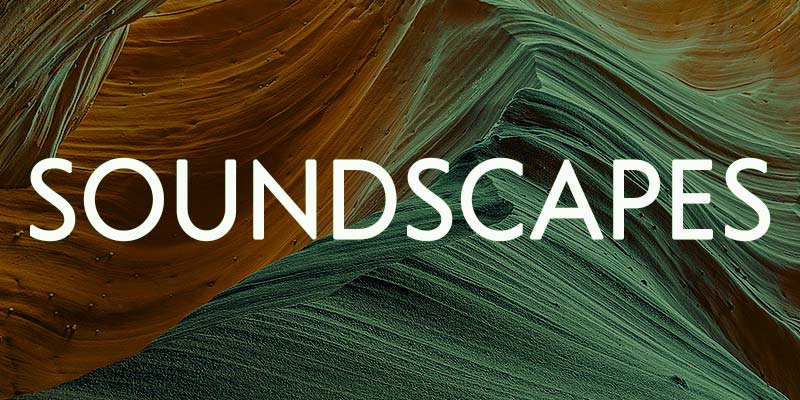 Organic Soundscapes & Pads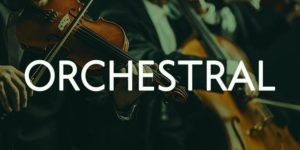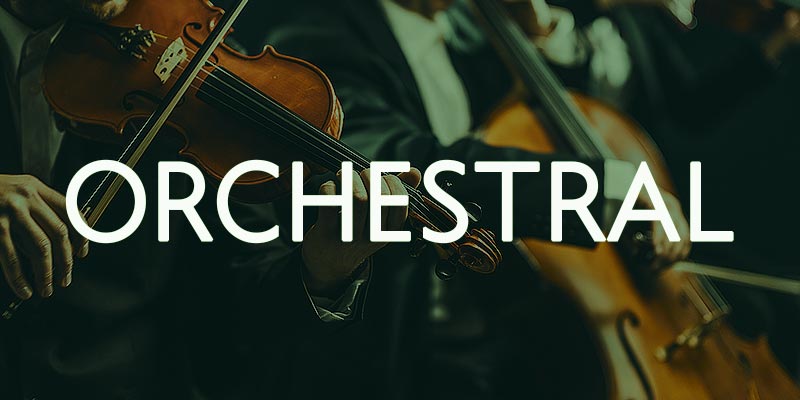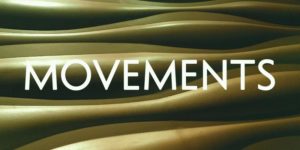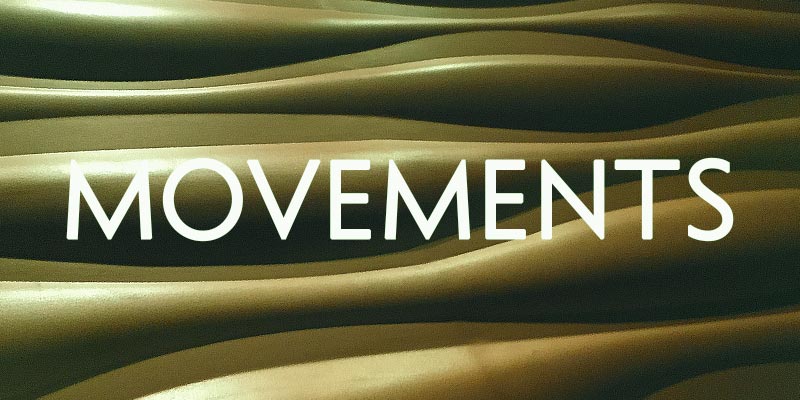 Complex Moving / Pulsing Textures

THIS TRAILER'S MUSIC MADE EXCLUSIVELY WITH CONTINUO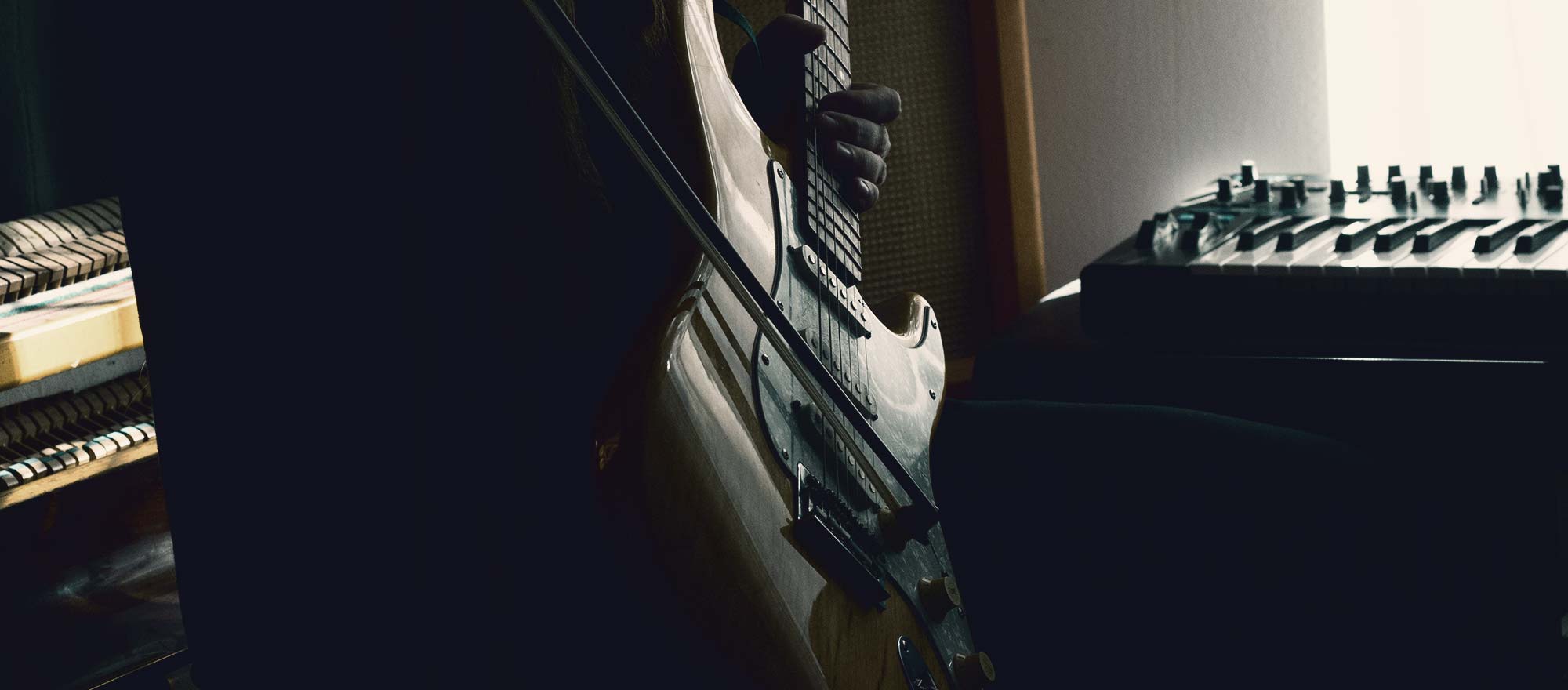 12 Extra-Long Guitar Patches
6 Hojave Guitars: Raw, almost cello sounding patches with a lot of fortuitousness and life for creating intimate textures or to enhance realism (as an additional layer).
6 Badlands Guitars: Straight, edgy and sometimes organ-like sounding patches for creating sharper or epic soundscapes
Techniques: Bowed, tremolos, vibratos, beaten (with a wooden stick), driven patches

Also check out Liam Killen's walkthrough video about Continuo here


Meet our latest Layer Designer Engine: a powerful tool for composers, music producers who are seeking for instant inspiration and extremely easy workflows on the fly:

In Collaboration With IAMYANK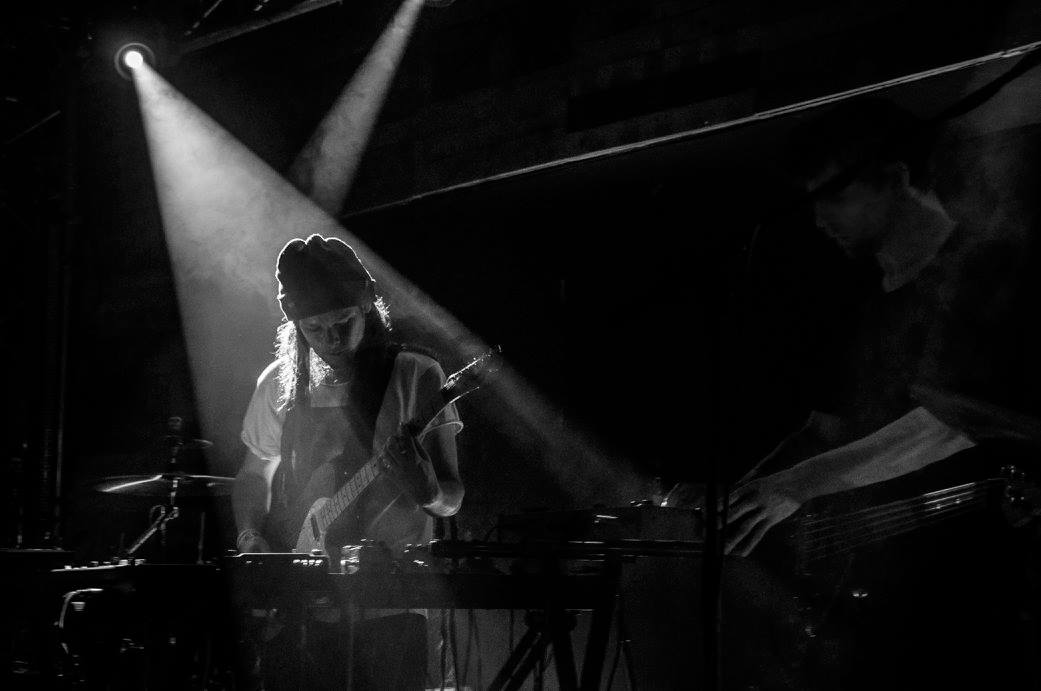 Continuo is created in collaboration with the multi-instrumentalist producer / songwriter Iamyank who keeps building up memorable scenes around the audience with futuristic synths, spacey guitar and dirty drums on the edge of instrumental and electronic music.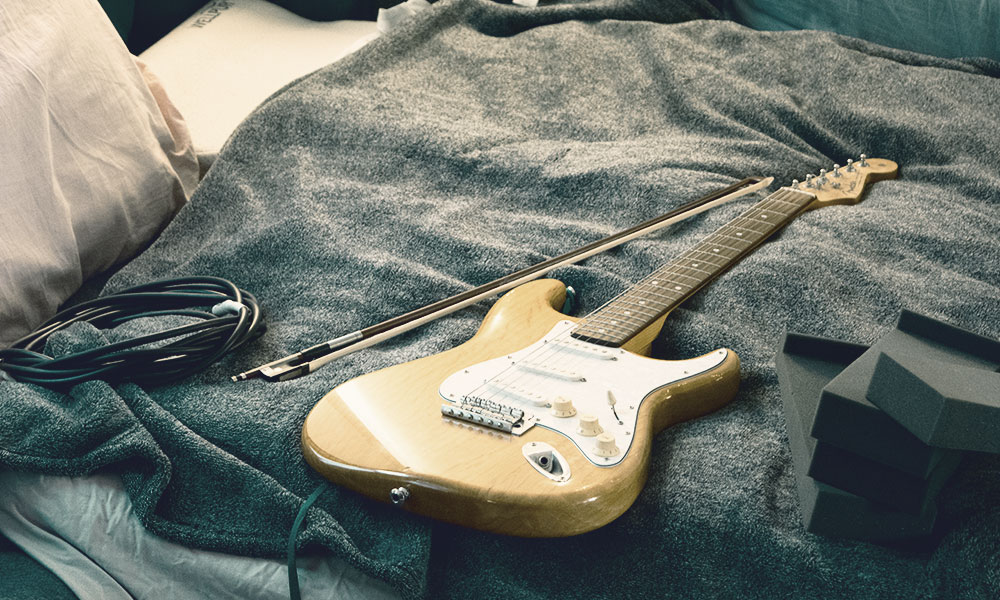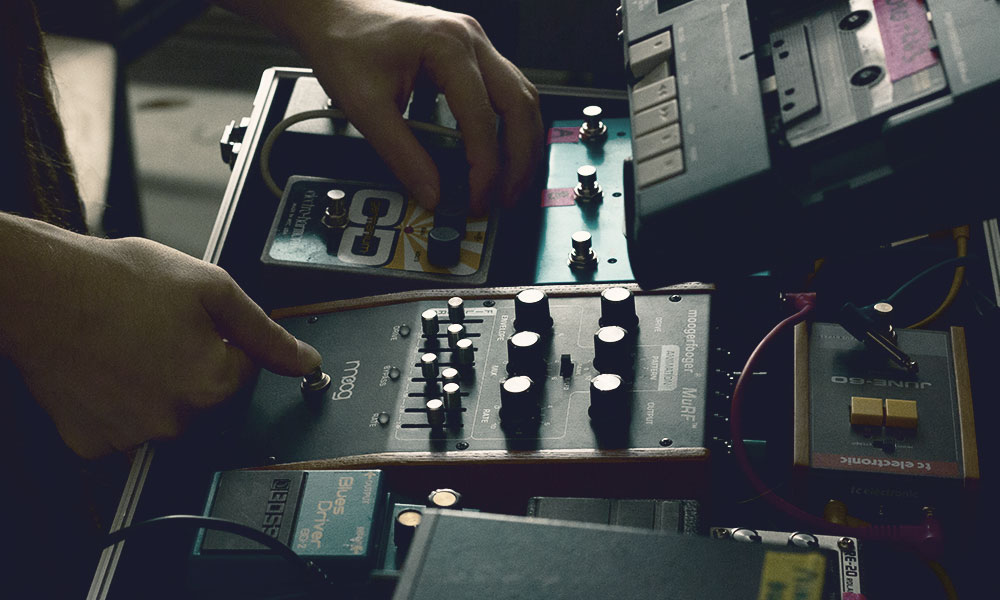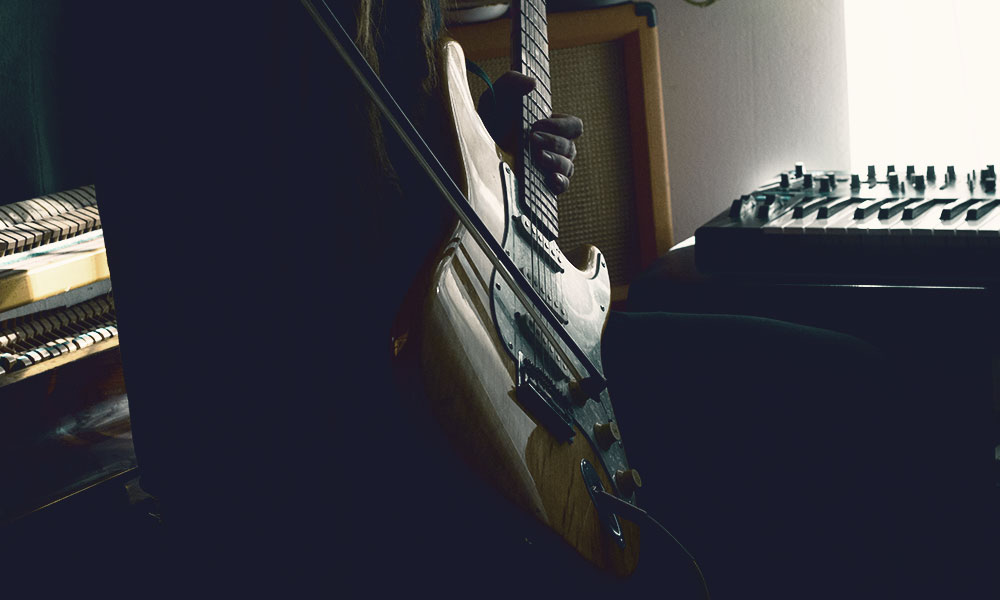 Inspiring guitar texture patches created with several Fender guitars and a wide collection of hardware effect processors

Made for fast and effective work: simple-to-use interface for Kontakt 5.7.3+

All samples are recorded in 24bit / 48kHz through UAD Apollo AD converters

Sound design, recordings, coding and design are made in Budapest & LA
Essential Presets
01 Mojave Clean.nki
02 Mojave Drive.nki
03 Mojave Tremolo.nki
04 Mojave Beaten.nki
05 Badland Clean.nki
06 Badland Clean II.nki
07 Badland Synthesized.nki
08 Badland Drive.nki
09 Badland Drive II.nki
10 Badland Drive Synthesized.nki
11 Badland Vibrato.nki
12 Still Space.nki
13 Subtle Life Space.nki
14 Intense Space.nki
15 Driven Space.nki
16 Slow Motion.nki
17 Synthesizer.nki
18 Empty Preset.nki
Artist Presets (Dani Karanyi)
DK Afterlife.nki
DK Digital Ocean.nki
DK Eternal Tremolo.nki
DK Ether.nki
DK Frozen Atmosphere.nki
DK Hosanna.nki
DK Infinite Journey.nki
DK Into The Woods.nki
DK Lost In Space.nki
DK Music for 4 Musicians.nki
DK Organic Colors.nki
DK Pulses I Maneuvers.nki
DK Pulses I Silken.nki
DK Pulses I.nki
DK Pulses II Maneuvers.nki
DK Pulses II Silken Maneuvers.nki
DK Pulses II Silken.nki
DK Pulses II.nki
DK Tensions I.nki
DK Tensions II.nki
DK Thin Air.nki
DK Tokyo Lights (Playing w Staccato).nki
DK Welcome to Deimos.nki
Artist Presets (IAMYANK)
IY Ashgabat Keys 1.nki
IY Ashgabat Keys 2.nki
IY Ashgabat Keys 3.nki
IY Ashgabat Keys 4.nki
IY Ashgabat Keys 5.nki
IY Ashgabat Keys 6.nki
IY Ashgabat Keys 7.nki
IY Ashgabat Keys 8.nki
IY Dry Rusty Drone 1.nki
IY Dry Rusty Drone 2.nki
IY Dry Rusty Drone 3.nki
IY Dry Rusty Drone 4.nki
IY Dry Rusty Drone 5.nki
IY Dry Rusty Drone 6.nki
IY Dry Rusty Drone 7.nki
IY Ordos Dry Pulse 1.nki
IY Ordos Dry Pulse 2.nki
IY Ordos Dry Pulse 3.nki
IY Ordos Dry Pulse 4.nki
IY Ordos Dry Pulse 5.nki
IY Ordos Dry Pulse 6.nki
IY Ordos Dry Pulse 7.nki
IY Ordos Dry Pulse 8.nki
IY Ordos Dry Pulse 9.nki
IY Ordos Dry Pulse 10.nki
IY Ordos Dry Pulse 11.nki
IY Ordos Dry Pulse 12.nki
IY Varosha Wet 1.nki
IY Varosha Wet 2.nki
IY Varosha Wet 3.nki
IY Varosha Wet 4.nki
IY Varosha Wet 5.nki
IY Varosha Wet 6.nki
IY Varosha Wet 7.nki
IY Varosha Wet 8.nki
IY Varosha Wet 9.nki
IY Wittenoom Dry Texture 1.nki
IY Wittenoom Dry Texture 2.nki
IY Wittenoom Dry Texture 3.nki
IY Wittenoom Dry Texture 4.nki
IY Wittenoom Dry Texture 5.nki
IY Wittenoom Dry Texture 6.nki
IY Wittenoom Dry Texture 7.nki

What Pros Saying about Continuo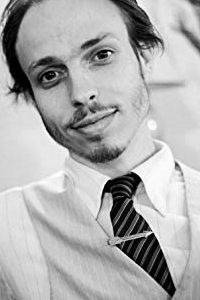 Spiderman
X-Men Apocalypse
John Wick
"The patches in Continuo Guitars are wonderfully organic, blending well both with acoustic and synth sound pallets. It's a very well crafted, musician forward library"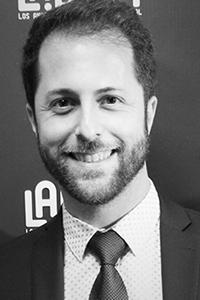 Criminal Minds
Child of Nature
The Story of Us
"Continuo is a beautiful rendition of sounds bridging the now and the future. I heard it through a certain familiarity contained in the patches combined with carefully crafted layers of rich and complex subtleties of sonic delight."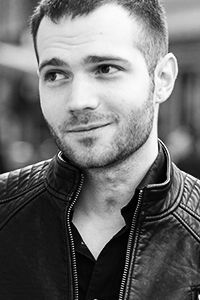 Avengers: Endgame
Narcos: Mexico
First Man
"Inspiring, flexible tool with many sides"

Minimum Requirements
+ Windows 7 (latest Service Pack, 32-/64‑bit), Intel Core Duo or AMD Athlon 64 CPU, 8GB RAM.
+ Mac OS 10.12 or higher, Intel Core Duo CPU, 8GB RAM.
+ 6 GB free disk space for complete installation.
+ Full version of Kontakt 5.7.3 or higher
+ 360+ extra long samples (30-150 second long recordings)
+ 24bit / 48kHz sample rate​
+ 2.7 GB total size (3.6 GB uncompressed)
+ Recorded with Universal Audio Apollo 8p
+ Kontakt 5.7.3+ required
+ Royalty free license
50%

43%