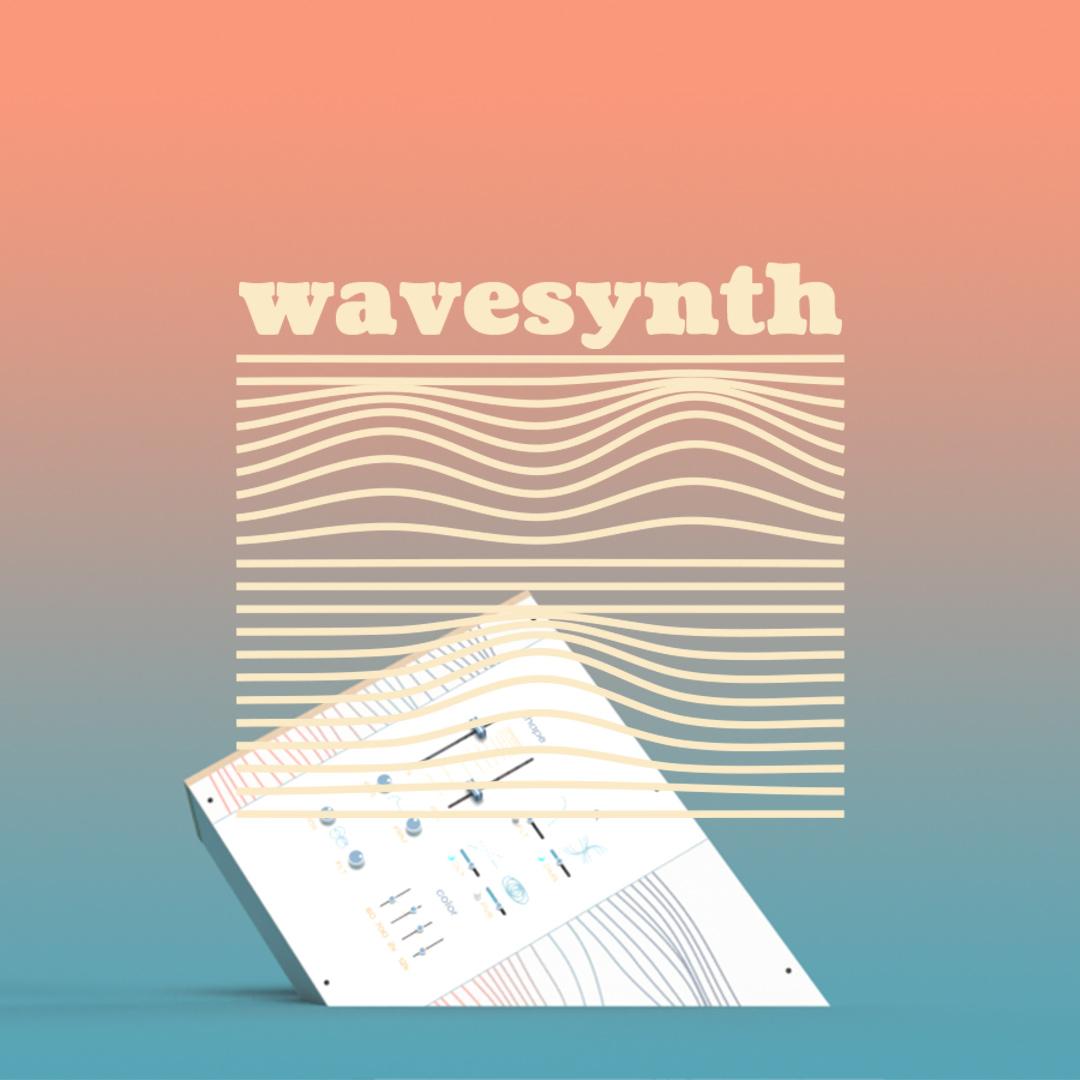 Big, bold basslines to super peaky sequences and arps, cinematic soundscapes, drones.
Meet our most advanced instrument so far: Wavesynth, a powerful waveshaper instrument for Kontakt 6.
Fully packed with synth legends and brave new sounds waiting for you to create something unique.

WAVESHAPE SYNTHESIZER
WITH POWERFUL EFFECTS

CURATED, HIGH
QUALITY SOUNDS

COMPATIBLE WITH
KONTAKT 6.2 OR LATER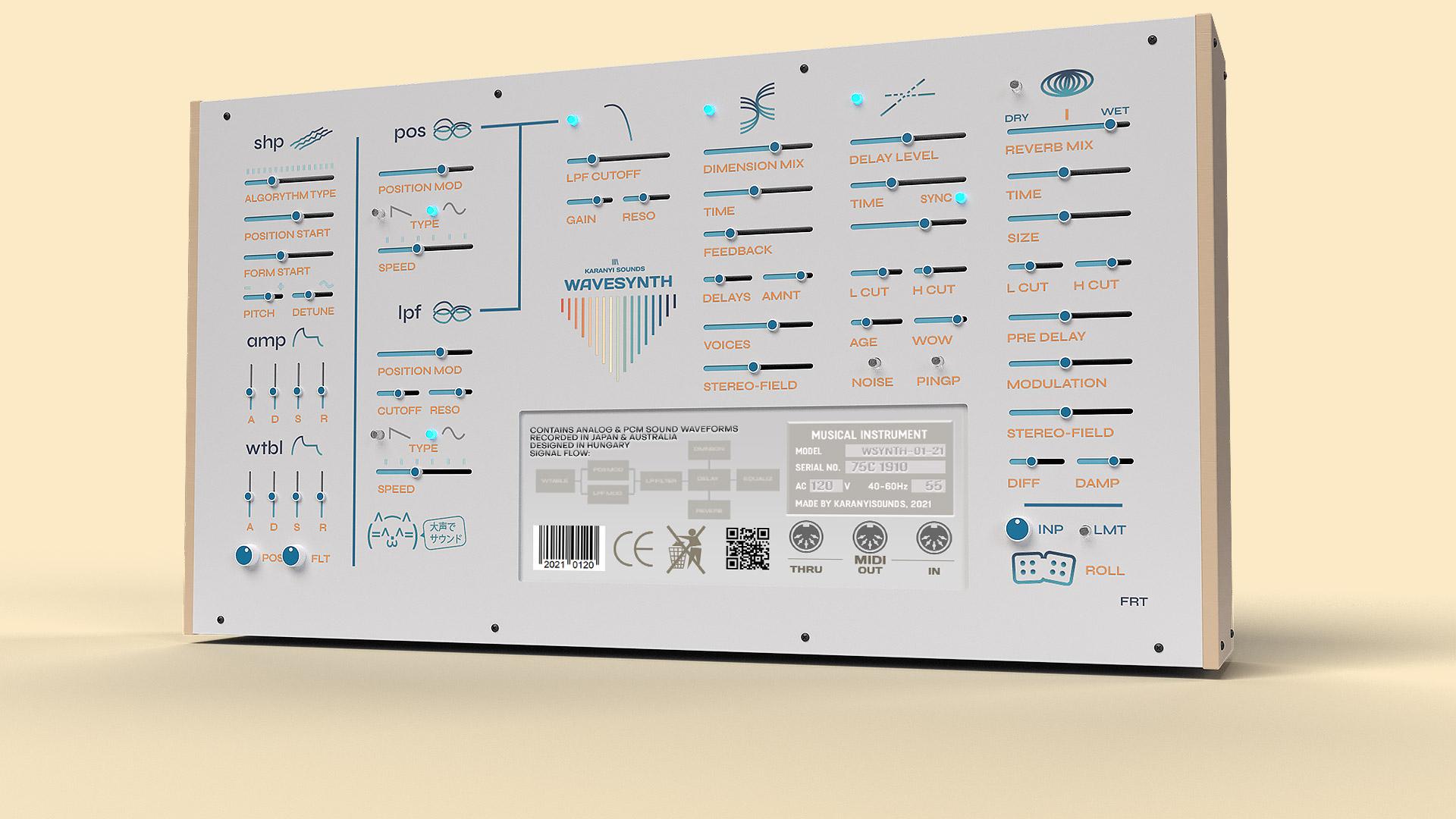 Wavesynth is almost as flexible as an analog synth: you have plenty of possibilities to shape, twist, stomp your sounds.
With over 60 parameters (all MIDI-learnable) and an intuitive interface design and Roll (our built-in intelligent randomizer),
you can go wild and create new inspiring patches in seconds.





Including two different flavors…
You have two toys to play with right out of the box: Classic Essential Sound Pack is a big warm hug for retrowave lovers
while the VHS Cinema Sound Pack is fully packed with useful patches for film composers, electronic musicians.
Are you in an experimental mood? Open Wavetable Starter Kit and start to build your own sounds from scratch.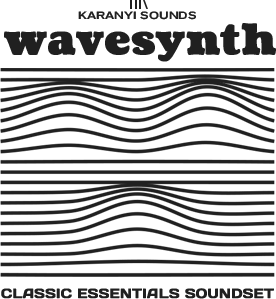 Contains 110 artist presets focusing on vintage-sounding basses and keys – ideal for 80s synth themes, synthwave, retrowave or modern electronic music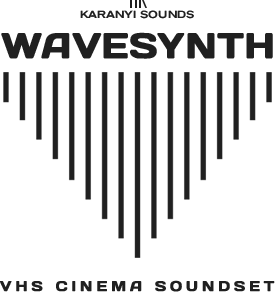 Contains 80 artist presets focusing on large, out of space sounds – for scoring, cinematic sound design, and any kind of contemporary music production
Aligator
BlackHorseFM
HardClubing
J106 Classic 1
J106 Classic 2
J106 Darkpulse
J106 Little-Bite
J106 Longitude
J106 Shortbass
J106 Stealth
JX3P Classic
JX3P Darksaw
JX3P Eraserhead
JX3P InYourHead
JX3P Method
JX3P Telepath
ML Boarderlands
ML Heavyman
ML Imperial Long
ML Megacorp
Model Sequence
MS20 Acid (Play with PO & FMR mod)
MS20 Sequence
Op-FM Edge
Op-FM Ironer
Op-FM Moogy
Op-FM Solid
Op-FM TX81z
Op-FM Woody
P6 – Streamliner
P6 Bass Ninja
P6 Blower
P6 Low Profile
P6 Resampled
P8 Classic
Prophet Longer
Razor Bass
Ringmod FM
SP QS Longer
Sub37 Classic Long
Sub37 Classic Seq
Sub37 Classic
Sub37 Da Funk
Sub37 RoboCop
Voyager DK Bass 1
Voyager Anger Management
Voyager DK Bass 2
Voyager Motorsport
Wave Blader 2
Wave Blader
Wave Extreme Overdrive
Wave Resampled Classic
XS Classic
Analog Classic
8P Classic 2
8P Classic
Analog Classic 2
Bazille Mod Keys
Brightsynth
Bully Keys
Churchwave 1
Churchwave 2
CZ Synth 1
Datawave Keys
DK Classic Keys 0
DK Classic Keys 1
DK Classic Keys 2
DK Classic Keys 3
DK Classic Keys 4
DK Classic Keys 5
DK Electric Piano 1
DK Electric Piano 2
Flangersound
Fragments 1
Fragments 2
Fragments 3
Hawk Keys
Juno on Phone
Keith's Keys
Lander Keys
M1 Classic Piano 1
M1 Classic Piano 2
Modular Organ
MP Classic
Nasal Force 1
Nasal Force 2
Op-FM Keys 1
Op-FM Keys 2
Op-FM Keys 3
Organ Harmonium 2
Organ Harmonium 3
Organ Harmonium
Pianosynth
Pipe Organ
Pointer
Retrowave Key
Ringer Buddy
Synthwave Classic
Vaporwave Rhodes
Voyager Classic
Waver One
Waver Two
Suler Laser Gun
80s Sweep
Algorithm
Icarus Ascending
Modular Crystals
Chernobyl Corridors
200% Blur
Abstract Cello
Atmos Fear
Broken Opera
Cave Whisperer
Empty Space
Glassscape
Kid Orchestra
LowHorn
MadameTussauds
Reich on VHS
Singer on Tape
Tundra
Vault Whisperer
Very First Steps
Walking on Electricity
Waterman
Renegate Movement
Alien Helicopter Passing By
Boarderspace
Dark Future
Evil Bees
Into the Blur
Low Profiler
Modulo16
Opus One
OuterSpace Steeldrum
Stone Gate
Dark Steps
Metal Factory
Metal Spring
Walking in Acid
Boston Folders
16bit Soundscape
Birth of a Wave
Boston Folders 2
Circle VPN
Cosmology
Cours de Musique par Téléphone 1
Cours de Musique par Téléphone 2
Dark Cello
Delta Sky
Digital Lush I
Digital Lush II
Digital Lush III
Empty Lobby
Emulatorscape
Fallout
Geography 3021
Half Life
HardFM Movement
Karplus Strongpad
Kimura's Icarus
Mirage
Nebula Boy
Night Drifter
OBXer
Pads for Brass
Phase Disorder
Pianoscape 2
Pianoscape
Random Spectrum 1
Random Spectrum 2
Repeat Saturator
Resonan-Tone
Sawmachine
Soft Surfer
Tr3mol0 Strings 1
Tr3mol0 Strings 2
VHS Romance
Watching the Night Sky Together
Check out the walkthrough
Wavesynth Summary
220+ Factory & Artist presets

Sounds from 12 classic synths (Juno 106, JX & 8P, Voyager, Emulator, M1, Sub37, Prophet 6 & 8, OBX, MS20, CZ)

14 type of wavetable algorithms
Amp & wavetable envelopes
2 LFO: Wavetable position & Prophet-type low pass filter
Moog-type low pass filter
3 customizable effects: dimension, tape delay & hall reverb
Master EQ, Compressor & Limiter
ROLL (intelligent randomiser)
System Requirements
Mac OS X 10.11 or higher is recommended *
Windows 7 or higher
4 GB of RAM, 8 GB is recommended
Kontakt 6.2.2 or higher (Free Kontakt Player is NOT supported)
64 bit DAW is recommended for optimized performance