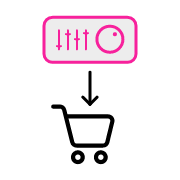 Step #1
Put the first product in your cart.
It will come up as free, but you won't be able to check out just yet.
NOTE: your free product must be cheaper than your paid product.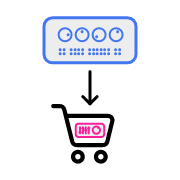 Step #2
Put your second product in your cart.
This time you will get the full price you'll have to pay and now you can proceed to check out.
---
New Releases
Minipol (Limited Edition)

Creative virtual analog synthesizer for Mac & PC (including Rapture Cinematic Electronica Soundset)

Wavesynth Pro

Contemporary collection of the most inspiring wavetable classics

Wavesynth Glow

The new chapter for our best-selling synth
Most Popular
Polyscape

Classic synthesizer pad designer for Kontakt inspired by 90s liquid electronic underground electronic music, synthwave artists and classic 80s film scores

Wavesynth

Advanced wavetable instrument for Kontakt 6 – fully packed with synth legends and brave new sounds

Continuo

Complex-sounding cinematic electric guitar texture Kontakt instrument for creating endless pads, unusual soundscapes, characteristic atmospheres
Virtual Instruments
Minipol

Creative virtual analog synthesizer with a lot of fun for Mac & PC

Minipol (Limited Edition)

Creative virtual analog synthesizer for Mac & PC (including Rapture Cinematic Electronica Soundset)
Kontakt Instruments
Expansions
The following products are expansions only – they require other products in order to run
Customer Reviews